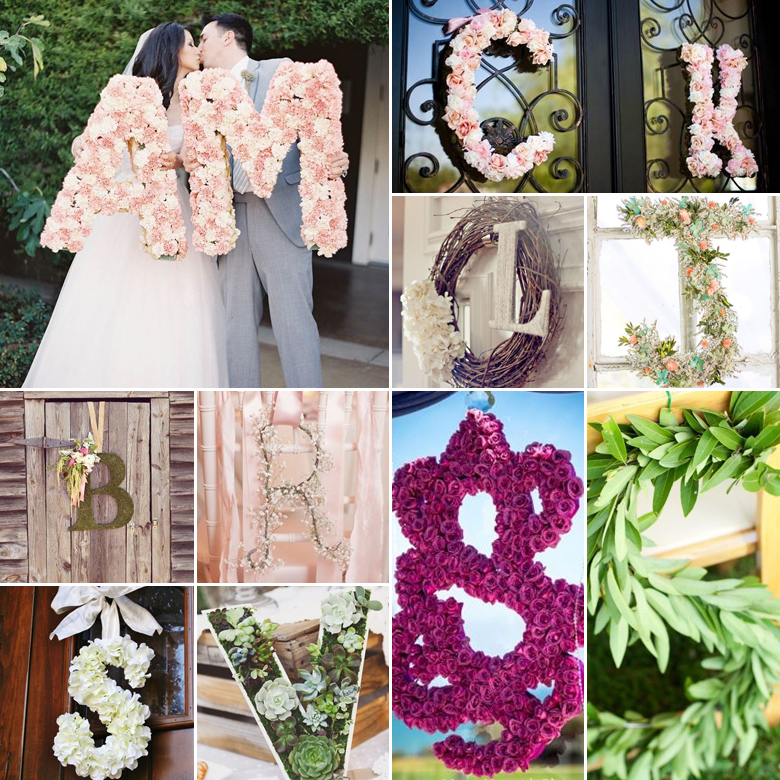 Monograms are really something special and the style you choose for yours almost sets the tone for the rest of your married life. If curly fonts and sophisticated prints aren't really for you, a natural floral monogram might be just the thing to capture the vibrancy and thirst for life that you have as a couple.
These natural monograms don't necessarily have to made with flowers but can boast anything from grass and moss to full on foliage. What's more, it can be made to practically any size and used in a variety of ways – here are just some ideas:
Hang large floral initials on the doors leading into the reception or ceremony venue.
Lay the monograms down on the grass outside the venue, the floor where you say your "I dos", at the starting point of the wedding aisle, or in the middle of the dance floor.
Create mini floral monograms and use them as cake toppers or table decoration for the main table.
Make a large floral monogram "piñata" which you can smash instead of cutting a traditional wedding cake.
Instead of your initials, have floral Mr & Mrs "monograms" made which can be hung behind the main table or placed in front of it.
For the creating of your floral monograms, make sure to check with your wedding florist.
Original images and their credits available on Pinterest