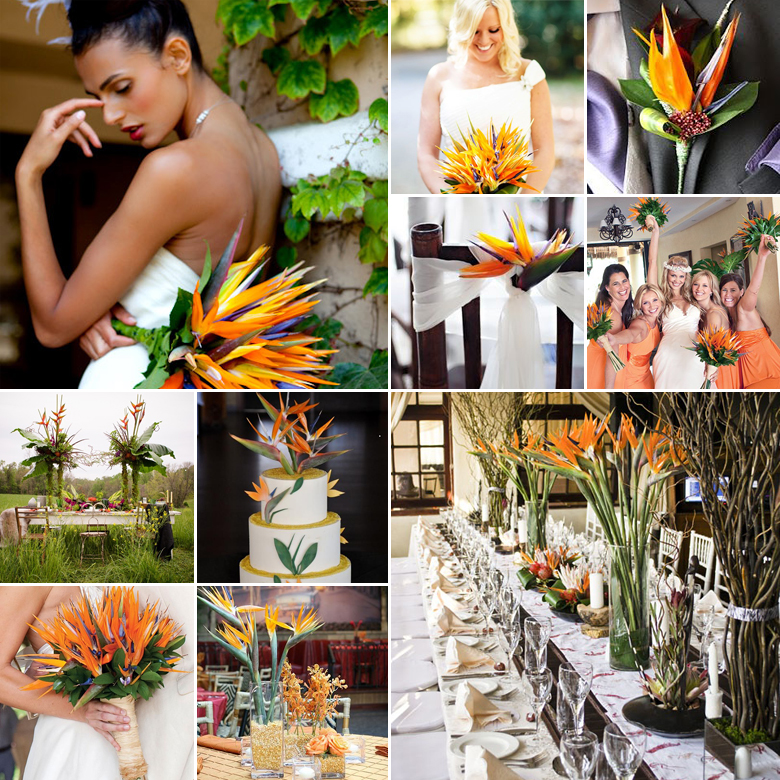 What a stunning sight! Made to stand out, you don't need many of these breathtaking flowers to make a statement. While not the most traditional choice of wedding flower, the strelitzia is hands down one of the most unique flowers you'll find on the market.
What makes the strelitzia an extra special choice of wedding blossom for the lekker local bride, is the fact that it's indigenous to South Africa and it doesn't need a lot of water and attention to survive the day. This striking orange flower goes by many names – the most common being strelitzia, crane flower and bird of paradise.
Perhaps due to its blue crane shape, the strelitzia is associated with all things good, happy and pure. Symbolisms include liberty, magnificence and good perspective, as well as freedom and good fortune. Apart from that, the strelitzia also goes by the name "manucode", which means longevity.
With its unique shape and the vibrant colour, the strelitzia is certainly in a class of its own. The striking lines of the flower can also be used as inspiration for other elements of your wedding day, leading to themes that rely heavily on art deco inspiration and interesting geometry.
What's more – don't overlook the leaves! The strelitzia boasts strong, durable leaves with long stems and a simple, clean-cut shape – ideal for aisle decorations, centre pieces or platter garnish.
Original images and their credits available on Pinterest