Wedding Proteas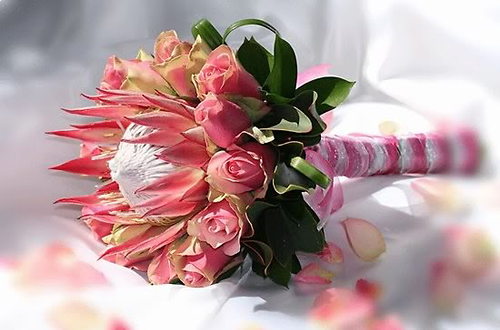 Despite being the national flower of South Africa, proteas have never received quite the same amount of love and attention than they have in recent months, especially in terms of wedding décor and themes. The protea is such a different-looking flower; with velvety petals, spiked tips and a cosy cushion within. They are also available in the most glorious shades. Proteas are ideal for all themes of weddings – whether formal, indoor, outdoor or casual.
Your wedding theme will still be effective if you choose proteas just for your bouquets and floral arrangements. However, there is so much more that you can do with them to create an entire theme around these funky flowers. Here are some ideas:
Use their iconic shape and textures as a stencil design for all of your wedding stationery (including your save-the-dates, invitations, menus, and 'thank you' notes).
Have a small protea or a protea leaf at each place setting to hold the person's name as an indication of where they will be sitting.
Give each guest a protea when they enter your ceremony venue. As the bride walks down the aisle, she should collect as many as she can to create her own bouquet. In this way, the guests will be personally involved in her gorgeous arrangement.
Use the gorgeous dusty pink of the protea petals as a theme colour. This can be paired with silver, ivory, white or green for a really glam look.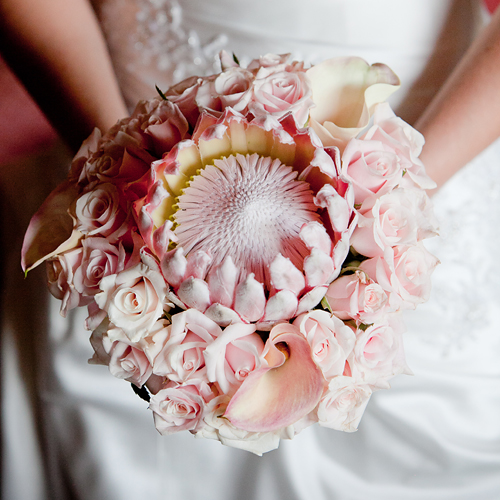 Credit: Neil Cuninghame
Credit: Nicolette Weddings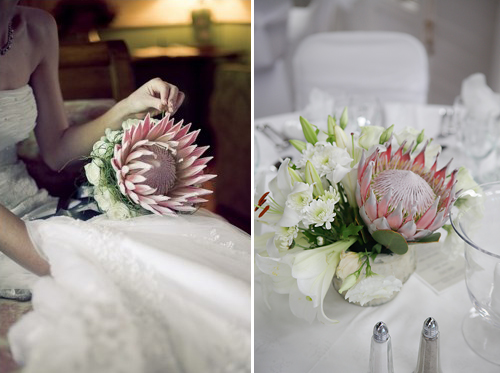 Credit: Pulmonate Blog, Real Simple Photography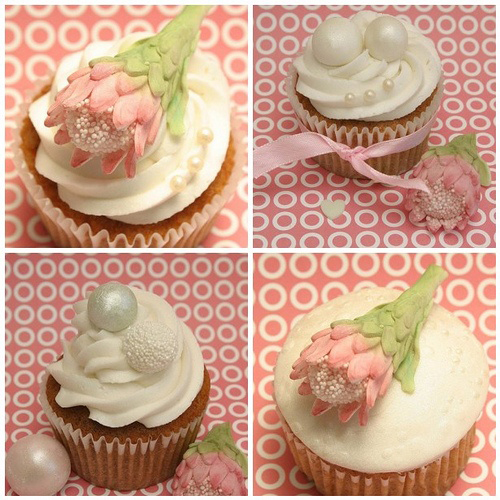 Credit: Grace's Cakes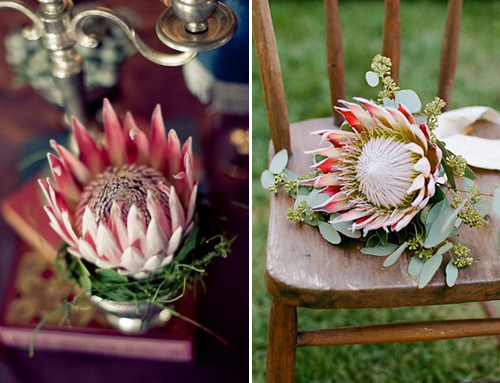 Credit: Pulmonate Blog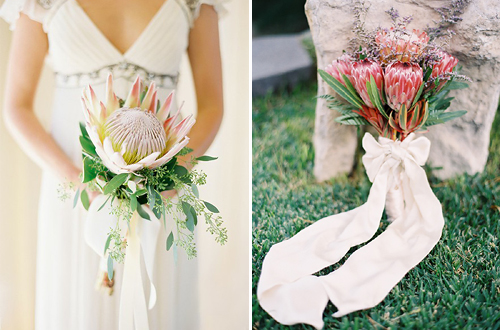 Credit: Wedding Bee, Project Wedding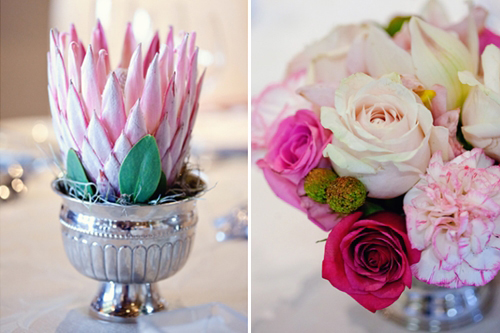 Credit: Laura Jane Photography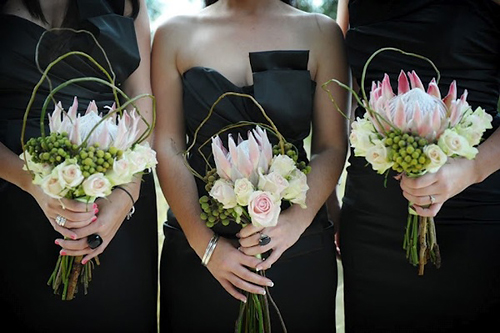 Credit: Pulmonate Blog
Beautiful, right? For some more Wedding Protea ideas, keep an eye on our Protea Pinterest Board.
Main Photo Credit: Country Club of Flowers