Wonderfully Whimsical Wreaths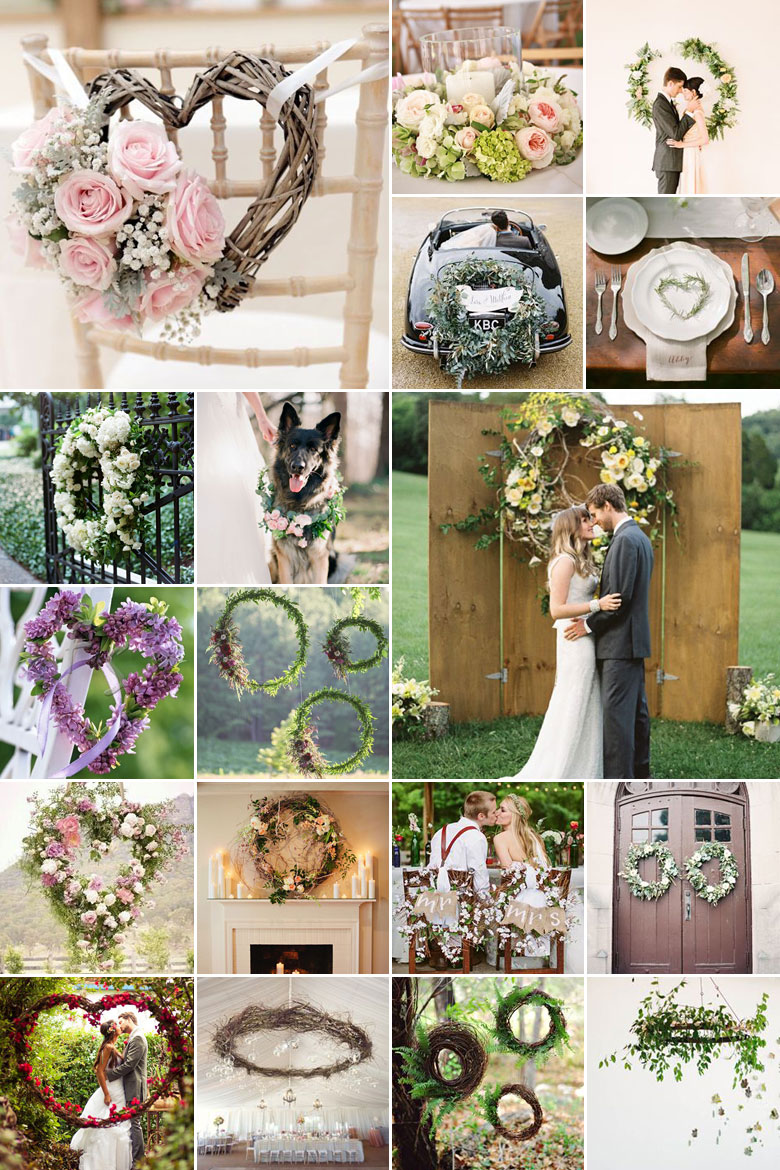 Wreaths are everywhere this season – floral wreaths, wooden wreaths, rattan wreaths, foliage wreaths – you name it! With so many wreath options, you're going to need plenty of places to incorporate them:
Decorate the doors of the ceremony and reception venues respectively with stunning wreaths.
Hang a wreath on the back of the bridal vehicle, either on the bumper or the rear window.
Decorate the end of the pews with wreaths or place them all along the aisle.
Hang the wreaths from above the tables and decorate it with fairy lights for a stunning lighting piece.
On your head! Floral crowns are big this season and, if you're not keen to wear one yourself, your bridesmaids will definitely be up for the task!
Substitute the ring cushion for a magnificent floral wreath.
Alternatively, let the flower girl wear a floral crown or, if you're involving pets, place a wreath around its neck.
Have your photographer snap a couple of wedding pictures through the gap in the middle of a floral wreath.
Place the wreath in the centre of the guest table, whether standing up or lying flat around a vase or candles.
Create a striking display for the union candles by laying the wreath around the three candles.
Decorate the chair backs with wreaths or reserve the stunning adornment for the chairs of the bride and groom or guests of honour.
Create a delectable candy wreath for the dessert table which guests can pick off and munch on.
Original images and their credits available on Pinterest