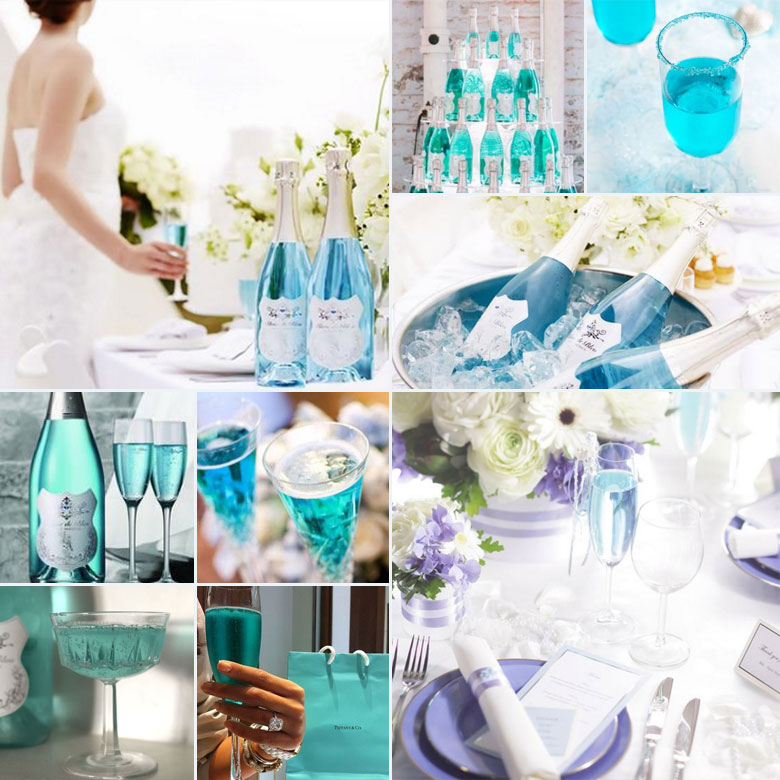 No, you're not going crazy – you are in fact seeing blue bubbly right about now! Blue champagne is a brand new addition to our Shop, and boy – are we smitten! It's time to rethink your "champagne game" and make a splash with something a little unexpected.
Blue champagne is beautifully complemented by other brightly coloured garnishes like fresh strawberries, slices of orange and even kiwi. For a more intense-looking drink, add fresh or frozen blueberries – not only will it add some fruity flavour, but the frozen berries will help keep the bubbly chilled and delicious. To really shake things up, serve a combination of blue champagne and rosé bubbly, or go all out and make blue champagne jello shots!
This eye-catching drink is ideal for any summer-style celebration, especially a beach themed celebration. To further up the "wow-factor", try to keep your décor predominantly white and minimal so that the blue flutes become that much more eye-catching.
Blue champagne is here to stay! It's fresh, it's contemporary, it's fun, and it's unexpected – in fact, it's everything you want your wedding day to be about. Visit our Shop for more information on what's bound to be your new favourite beverage.
Blue Champagne and Other Wine Related Items
The requested RSS feed cannot be loaded at this time. This XML document is invalid, likely due to invalid characters. XML error: Undeclared entity error at line 22, column 147
Original images and their credits available on Pinterest