Consol's Grip & Go Multi-purpose Glass Bottle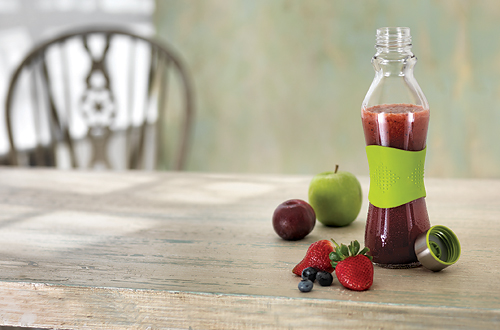 Consol Glass has this month launched a new product to the market, the Grip & Go multi-purpose glass bottle. Consol's solution to keeping water, freshly squeezed juices or milk drinks tasting exactly as they were intended – fresh and delicious.
Not only is this glass bottle perfect for everyday use, it offers a funky look, curvy share and an easy grip silicone sleep that comes in six different colours including green, red, purple, black, orange and grey. If you are an active lifestyle person, this Consol Grip & Co is the perfect option for you.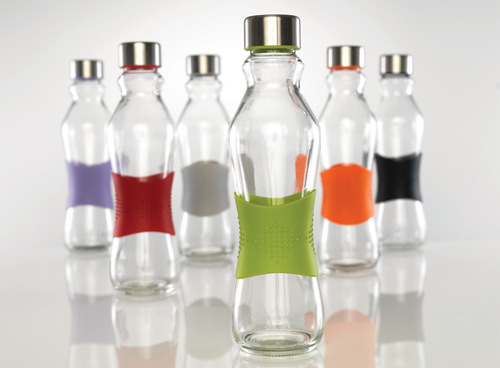 In addition to the above, these bottles are great looking and each has a shiny silver twist off lid with a slight and subtle coloured trip that co-ordinates with the silicone grip.
Glass has an amazing ability to naturally preserve the true flavour and shelf live of it's contents  (and let's not forget the clarity and unique ability to ensure it's contents remain cool / colder for longer) – all of which contribute to the premium image of the product and make it a household item for the upcoming summer.
Bonus Facts:
Glass doesn't corrode, stain, deteriorate or even face, so the Grip & Go will retain its great looks.
The glass packaging is inert and free of contaminants making it a safe and healthy option for users and the environment.
At your Wedding
For those celebrating a summer or outdoor wedding, these Consol bottles are a fantastic option to help keep you and your guests cool during the hot summer period. While you enjoy having your photos take or mingle with the crowd, have your bottles filled up with a freshing drink for your guests to stay cool and hydrated in the heat.