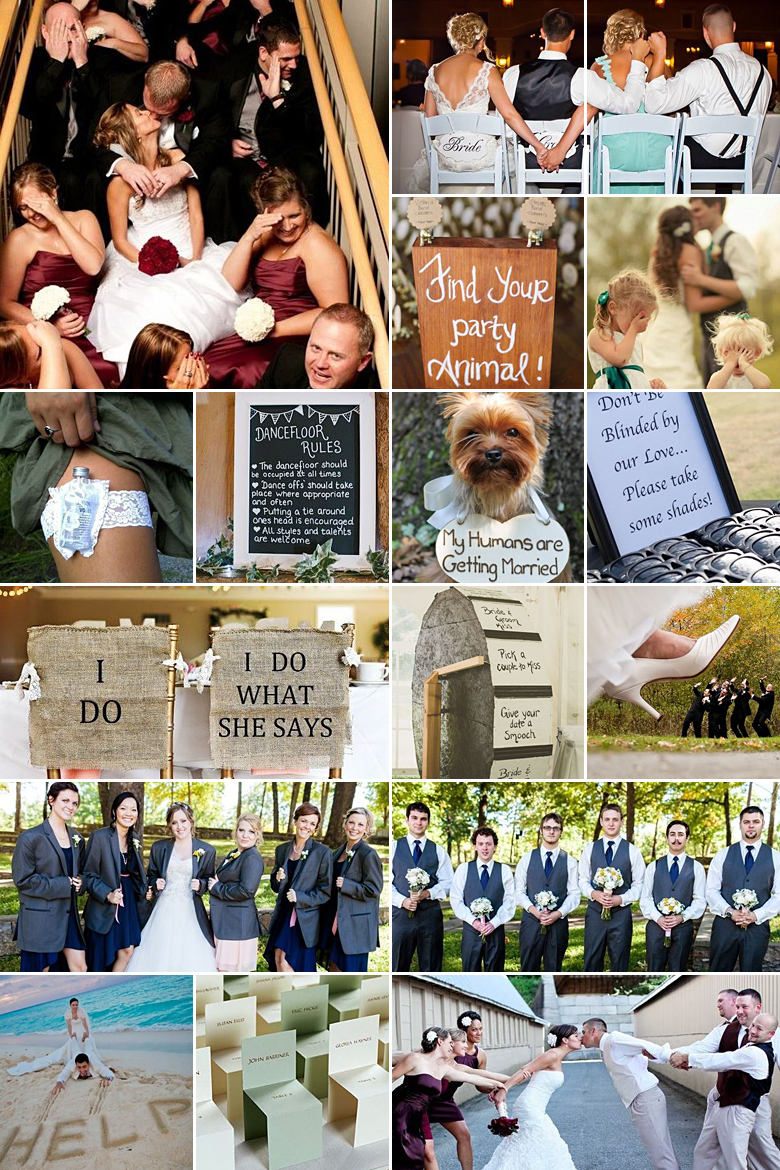 Injecting fun into a wedding is certainly easier said than done – especially when there's pressure from the family to keep it "traditional". Here are a couple of simple yet elegant ways to ensure that your guests have a barrel full of fun without ruffling any feathers:
Serve fun and interactive food and snacks like candyfloss, toffee apples, chocolate fountains and so forth.
Have fun props with which guests can snap their own pictures for Instagram.
Add fun and quirky lines and words to the order of the day to keep guests smiling throughout – even if it's a simple pun on the place cards!
Organise fun entertainment – simple games like lawn bowls and crocket are excellent ways to introduce it in a sophisticated way.
Add bits of fun to the attire – quirky brooches and a touch of colour (in the form of shoes and ties) for guests and entourage are excellent examples of stylish yet fun additions to the wardrobe.
Keep the speeches fun – guests don't want to listen to long drawn-out speeches and drama. Ask your honoured speakers to keep it to the point!
Appoint fun "instigators" whose sole responsibility is to ensure that all guests are having fun at all times!
For even MORE FUN IDEAS, check out our the blog post we did on Wedding Fun and Games!
AVAILABLE FOR SALE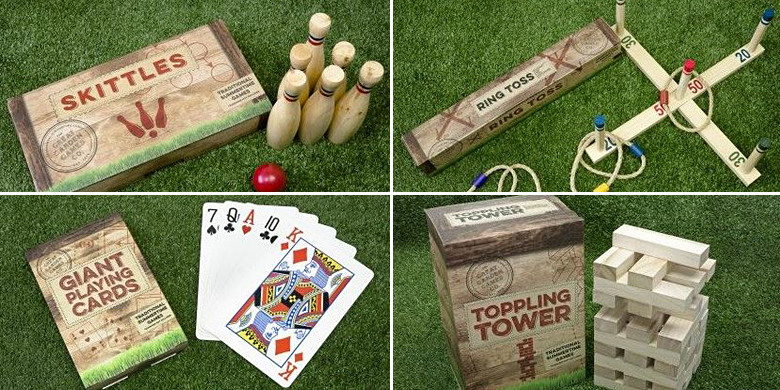 Looking for one of these lawn games? We are able to supply them – no problem! Our range of games include:
Giant Playing Cards
Skittles
Ring Toss
Giant Tower Set (like Jenga)
Giant Pickup Sticks
Boules

If you're interested in any of the above, get in touch with us and we will assist you further! Click here to contact us today!
Original images and their credits available on Pinterest