Will you be my Bridesmaid?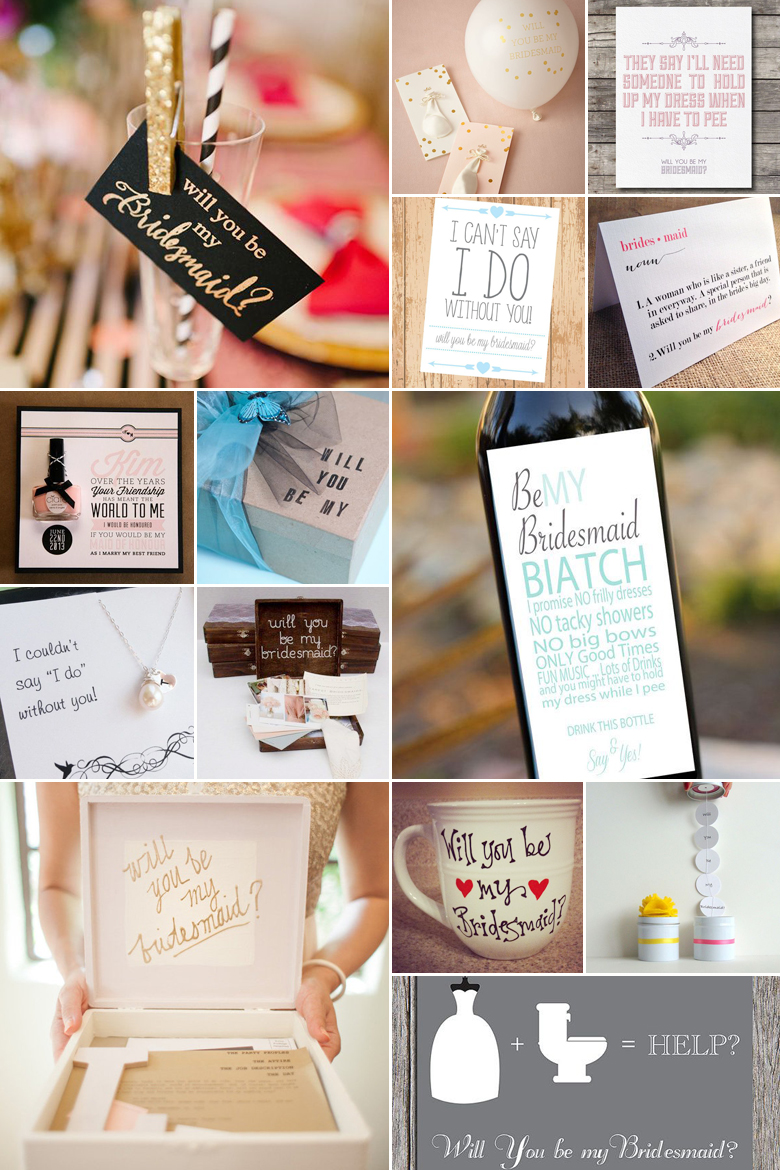 Once hubby-to-be has popped the question, it's your turn to pop some questions of your own. Instead of typing up a quick text message, make your besties feel extra special with one of these ideas:
Surprise your bridesmaids with a piece of dainty personalised jewellery that they will wear on the day, like an engraved bracelet or bridesmaid brooch.
Play on the popular saying "to tie the knot" and include a silver knot ring or a simple piece of string in the note.
Have a beautiful personalised wine label printed with a note asking her to be part of your entourage.
Compile a bridesmaid kit, complete with emergency sewing set, lipstick, hangover tablets and other essential bits and bobs.
Have the big question printed on a balloon which she needs to blow up, or on a champagne bottle so you can literally "pop" the question.
Pack a something old, something new, something borrows and something blue in a little box, with a note saying that all that's missing is "you".
Make a list of all the annoying bridesmaid clichés that you promise to avoid if she says "yes" – vows, if you will. For example, no big poufy dresses or match-making antics.
Write your own definition of what a bridesmaid is, ensuring that you list all the qualities you treasure about the friend in question.
Have a special mug, pottery planter pot or wooden box made, printed with the question, "will you be my bridesmaid?" so that she can treasure it forever.
Make a big deal about it on social media! Post the announcement on Facebook or, if you're convinced they'll say yes, pop the question right there in the public eye.
Original images and their credits available on Pinterest