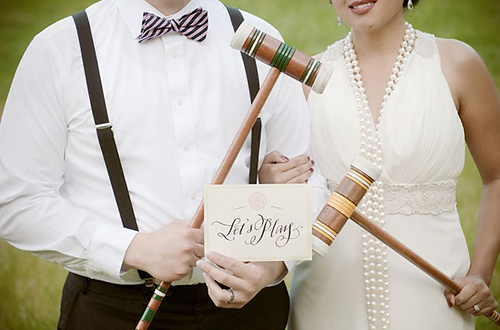 While the hours spent at your own wedding may fly by in one delirious blur, it might not be quite as fleeting for the family and friends that share your day with you. Entertainment is a must. Usually, this is in the form of musicians and fun dancing, but there are plenty of other options that may put such a fun twist on your day that your guests will never want to leave. Croquet is such a sweet choice for couples that want their guests to enjoy the outdoors, be completely entertained, while not having to exert themselves too much. It is fabulous for young and old alike and is easy to learn.
Croquet is an old English sport (hailing from the 1800's) that involves hitting a ball (usually wooden, but it can be plastic) through hoops secured into the ground, with a mallet. It is ultimately elegant, making it a great choice for your stylish day.
It's a good idea to have a dedicated instructor at your wedding to be available to educate your guests as to the rules of the game. This person should also be prepared to look after children that want to play croquet and to control how much time they spend (not depriving other guests of an opportunity). Having a fun outdoor game is actually the perfect option for couples that want to include children in their guest list. Rather than having to sit still during speeches and photos, these kids will be able to play.
Croquet is a really cute addition to your wedding photographs. Use the equipment as props and ask your photographer to capture your guests having fun as they try their hand at this sport.
Have a look at our gallery for croquet inspiration.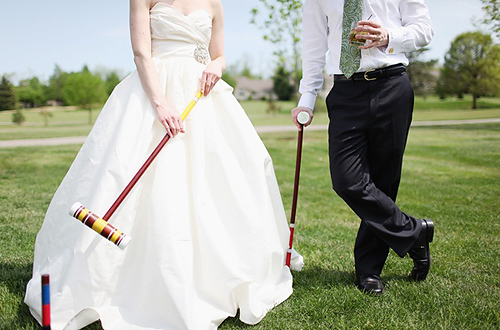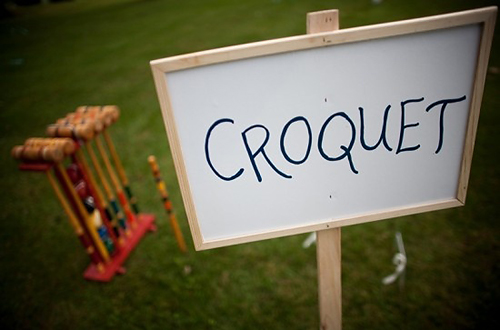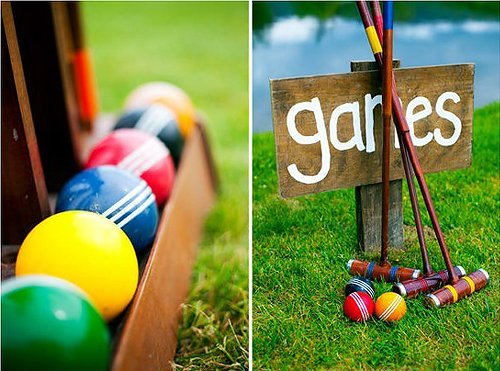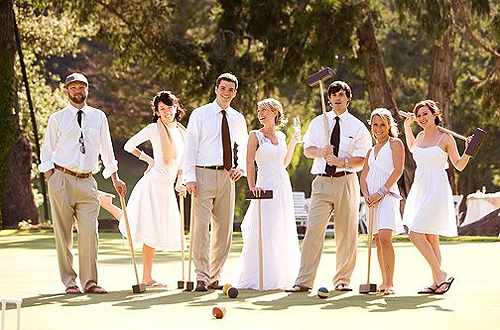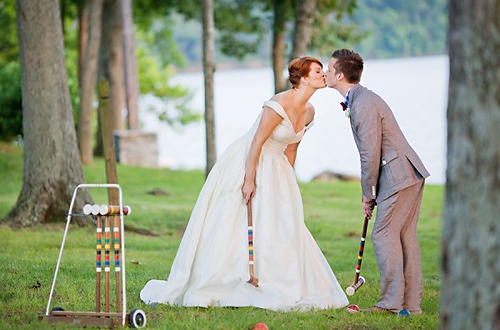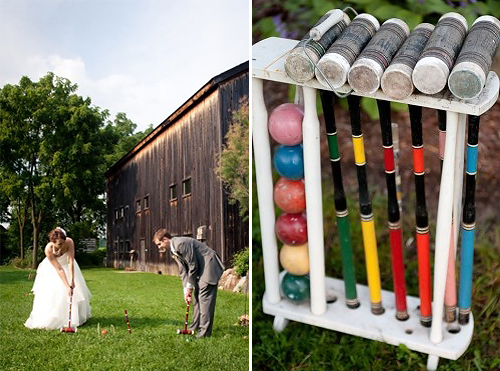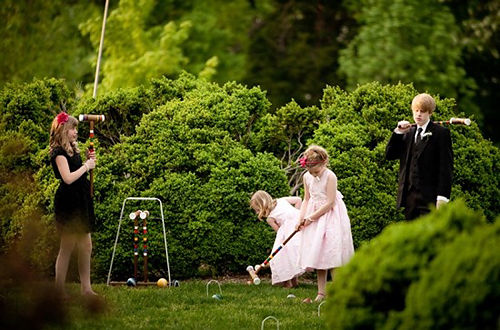 For the original versions, credits and more wedding croquet inspiration photographs, make sure to check out our Croquet Pinterest Board!