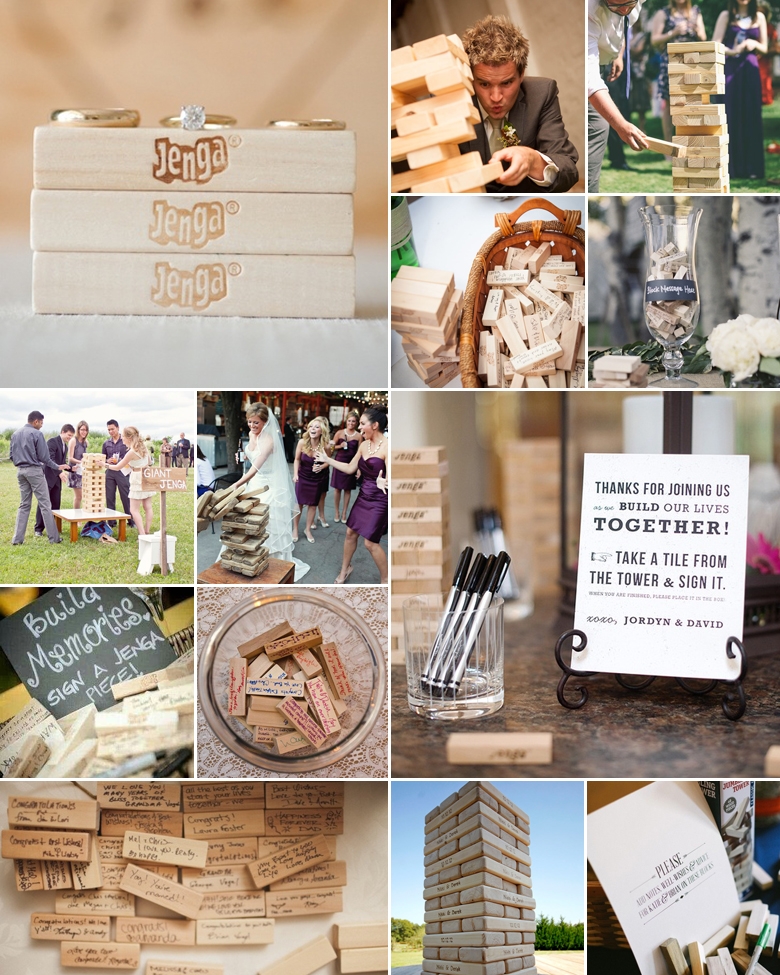 When it comes to entertaining your wedding guests, few things quite compare to the good ol' favourites like classic board games and toys. Jenga is certainly one of those games that all guests are bound to enjoy and that both young and old can easily understand, even if they've never played it before in their lives!
What's more, Jenga is available in a wide variety of colours or, alternatively, can be painted to match the colour scheme of your wedding – what's not to love about that? But first, let's look at a couple of ways in which to incorporate this family fun game into your big day:
Send guests home with mini Jenga sets as guest favours.
Instead of a traditional guestbook, let your guests write their notes on the Jenga bricks. You can also supply them with paints and markers to decorate the individual blocks.
Why go normal size when you can play larger than life Jenga? The blocks are easy to saw yourself or you can visit the local wood crafting company and have the set custom made to your specifications.
Place a Jenga set on each of the guest tables, as part of the centrepieces, which guests can then play with as they please.
Alternatively, set up the Jenga on tables in the cocktail area to entertain guests while you head off on your photo session.
For a more personalised approach, have the Jenga tiles engraved with your initials and wedding date.
Send a Jenga brick with each wedding invitation, which guests are then instructed to decorate and bring along to your wedding in order to complete the set.
Products You May Like
The requested RSS feed cannot be loaded at this time. This XML document is invalid, likely due to invalid characters. XML error: Undeclared entity error at line 22, column 147
Original images and their credits available on Pinterest