Brace Yourself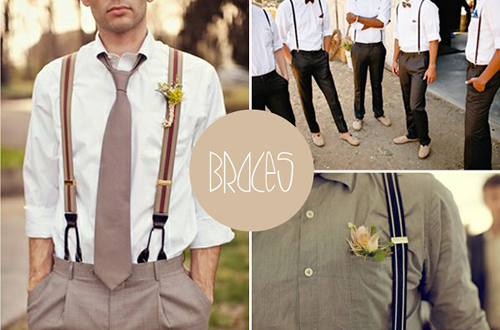 Even though pants these days have the ability to keep themselves up (especially with a little help from the technological wonder known as The Belt), braces are more popular than ever before. While they don't really serve a practical purpose, these simple supports add a certain vintage charm to just about any outfit and give character to the groom and grooms men's tux-and-shirt ensemble.
Just like the colour of your bridesmaids' shoes, it's important to to put some thought into what colour the braces should be and how they fit in with the outfit and wedding theme.
A fun and quirky theme calls for bright, embellished, patterned or decorated braces while simple black or grey braces are more appropriate for a stately affair.
If your bridesmaids are wearing different coloured dresses, match the grooms men's braces to the dress colours to create a sense of unity.
Assign a certain colour to each grooms man and select the small elements accordingly, for example the braces, boutonnière, socks and tie. If you really want to go all out quirky, adorn his fedora with a matching flower and add funky coloured sunglasses to the mix.
For a laid-back country feel, leave the jackets at home, roll up those sleeves to the elbows and add a pair of braces to the outfit.
Get your the guests in the vintage spirit by giving the guys a set of braces as a guest favour – just imagine the stunning wedding pictures!
Contrary to popular belief, braces aren't only reserved for country-chic and informal weddings. If you're going for a more simple, elegant and contemporary feel, a pair of black braces paired with a slim-cut black suit, narrow black tie and black fedora creates an incredibly chic and stylish look.
Braces aren't gender-specific, so why not consider dressing your bridesmaids in pretty skirts and summery tops, with a set of braces for a touch of fun? After all, the boys can't have all the fun.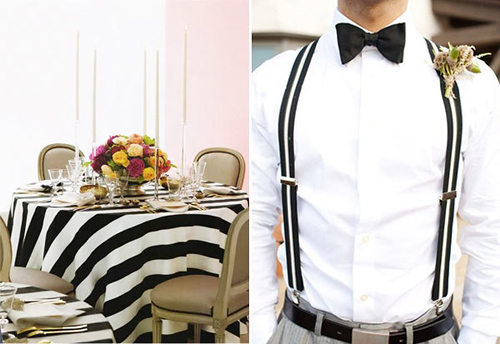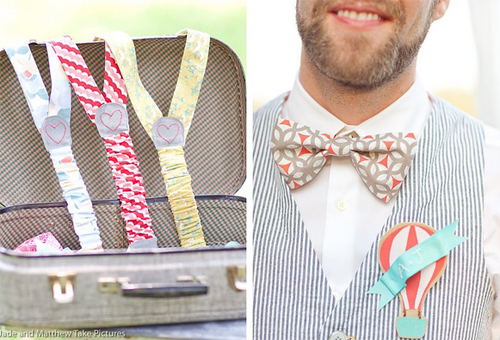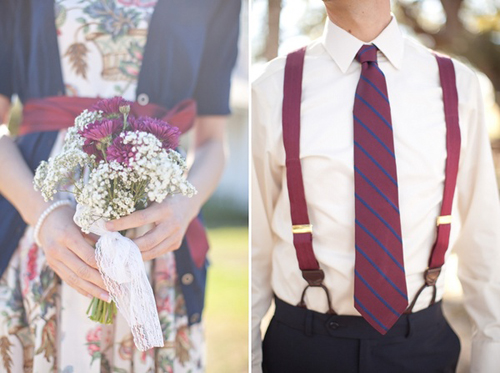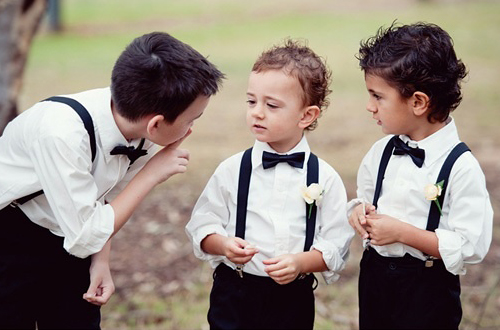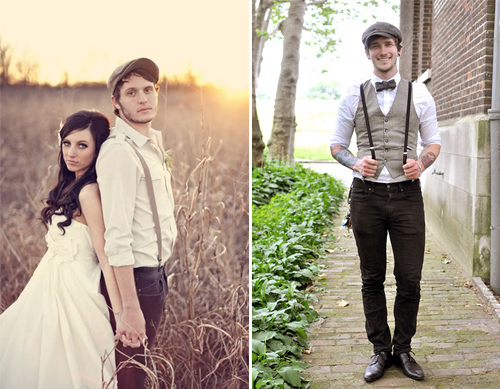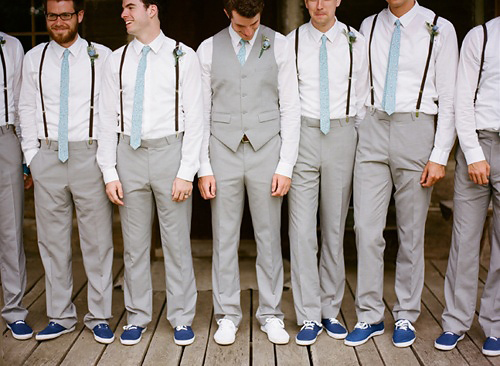 For more ideas on Brace Wedding Ideas or to check out the original photos displayed above and their credits, make sure to check out our Brace the Groom Pinterest Board!