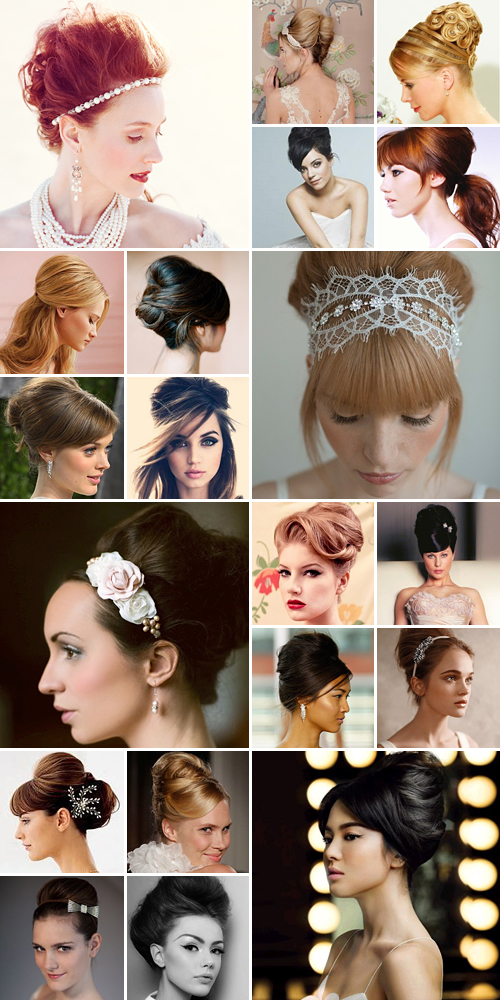 The beehive originated in America in ­the 1950s and ­became an iconic part of fashion after Audrey ­Hepburn's 1961 film Breakfast at Tiffany's. Brought back to life by the likes of Adelle and Evan Mendez, not to mention Marge Simpson's somewhat contemporary blue interpretation, the beehive has taken on a complete modern edge and taken the bridal industry by storm.
Combined with trendy ponytails and elegant French twists, beehives make the kind of fashion statement that very few other styles can compete with. Whether you go all up or semi up, it's all about focussing on volume and creating a dramatic look that steals the show. More so, you also have the option of incorporating curls or going the straighter-than-straight half beehive route.
If you're wondering how on earth you'll work your thin locks into such an elaborate style, fret not! These days hair stylists can make any hair dream a reality with volumising hair products and authentic looking hair extensions. Another do-it-yourself alternative is to use the old "donut" trick whereby you build your beehive around a hair scrunchy or rolled up stocking.
Beehives are the perfect complement to 50s inspired bridal gowns, whether it be polka dotted or ankle length tea dresses. Then again, we're also quite smitten with the elegant yet contemporary combination of minimalist dresses and perfectly sculpted beehive. Steer clear of opulent princess gowns, as the overall look might just be too strong and overpowering.
Original images and their credits available on Pinterest