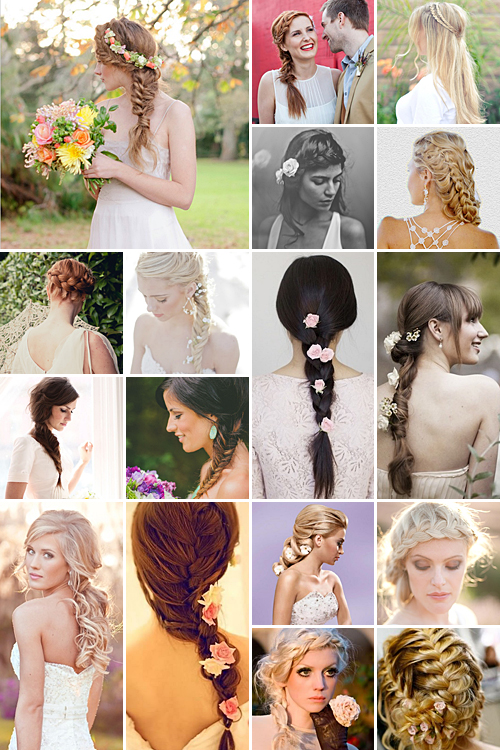 Whether it started on your first day of school, at your first horse riding lesson or at your first girly sleepover, your love affair with hair plaits doesn't have to stop now that you're about to get married. On the contrary! Plaits are one of those timeless styles that suit any style of event, dress, skin tone or facial shape, and exude femininity through each gentle twist of hair.
The number of ways in which the humble braid can be reinvented is almost as plentiful as the hairs on your head. First there are the more traditional plaits like the French braid, the normal plait, the milkmaid plait and the over the shoulder braid, and then there are the more contemporary styles like messy plaits and fishtails.
But then again, why use all your hair in one single braid? Consider wrapping a thin braid around the side of your head or around a messy bun, or opt for a long fringe French braided into your hair for a somewhat whimsical and ethereal pixie appearance. These types of styles are also ideal if you don't have locks that are necessarily long enough to make a braid that drops down to your waist.
In terms of hair accessories and embellishment, we'll never fall out of love with freshly picked flowers, whether woven into a messy braid or worn in the shape of a floral crown. Feel free to add bits of bling like diamanté clips or hair slides, or opt for vintage hair glitz in the form of bows and hair bands.
Original images and their credits available on Pinterest.