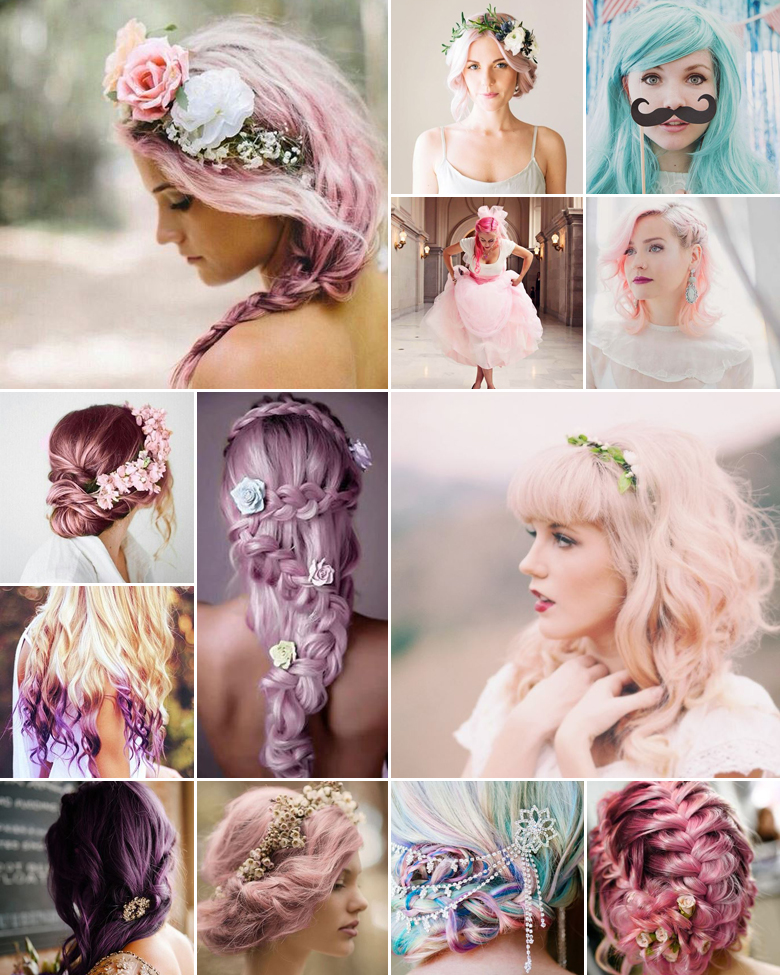 This post should come with a bit of a WARNING label that reads "too hot to handle! Guests might throw themselves at your feet!" But in all seriousness, this is not a style to be attempted at home. Expert help is absolutely essential and can mean the difference between soft rosy bohemian locks and a bright pink marshmallow up-do.
Now that we've got that out the way, let's talk unusual hair colours! Having recently hit the international celebrity scene, these unusual hair colours are all the rage and the ideal way to make a true statement. The trick is to wear it with confidence!
If you're a romantic at heart, consider the "safer" pastel options. Think enchanting unicorn purple, sweetheart pink or a light shade of pistachio green. For the braver than brave, we'd recommend something even further out there like mermaid blue, red hot scarlet or even a contemporary silver/grey.
How you style the coloured hair will also mean the difference between looking the part of a contemporary elegant glam princess and a punk endeavour gone wrong. The trick is to play down the outrageousness of the colour with a more classic hairstyle like a messy braid, soft curls or wispy knot.
Original images and their credits available on Pinterest