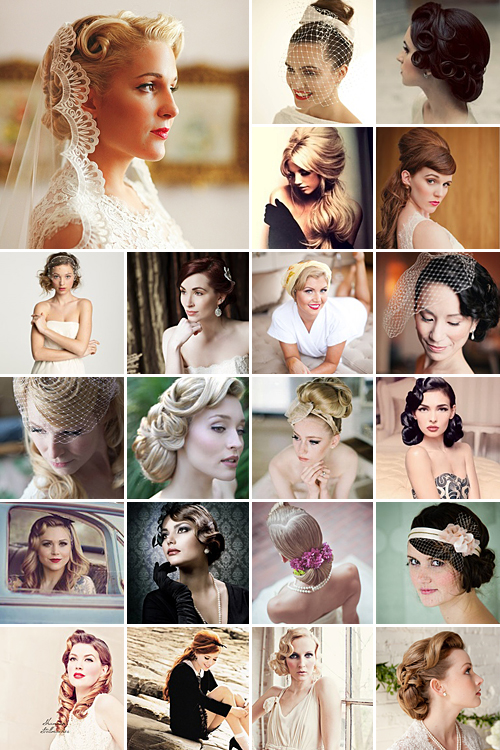 If there's one thing all retro hair styles have in common, it's the way they ooze attitude and dramatic flair – whether it be a luscious curl that swoops low over the eye or a voluminous bubble to give it that extra edge. From classic 1920s victory rolls and finger waves to beehives, French twists and Chignon styles – the options are really as endless as your luscious locks.
The fabulous benefit of a retro style is that it can be adapted to suit just about any hair colour, face shape and hair length. However it's just as important to note that while the style might suit your face from a practical perspective, you must have a passion for vintage and the right personality to pull it off with oodles of flair.
While all hairstyles should be practiced before the wedding, a trial run is absolutely essential when it comes to retro hairstyles as the detailed perfection is what really makes it retro. The key to styling one of these striking hairdo's lies in creating clean lines and perfectly sculpted locks – in other words, no wisps or loose ends.
Once your hair is in place, it's time to add a touch of bling and pizzazz with hair accessories. Bird cage and fishnet veils are the perfect complements, and you simply can't go wrong with a fancy vintage fascinator. If you're going the Gatsby route, a flashy hair band and/or flower is a must, whereas classic up-dos often require nothing more than a pair of diamond earrings or a pearl necklace to complete the look.
For more Wedding Retro Hair Ideas, the original photos above and their credits, make sure to check out our Retro Wedding Hair Pinterest Board!