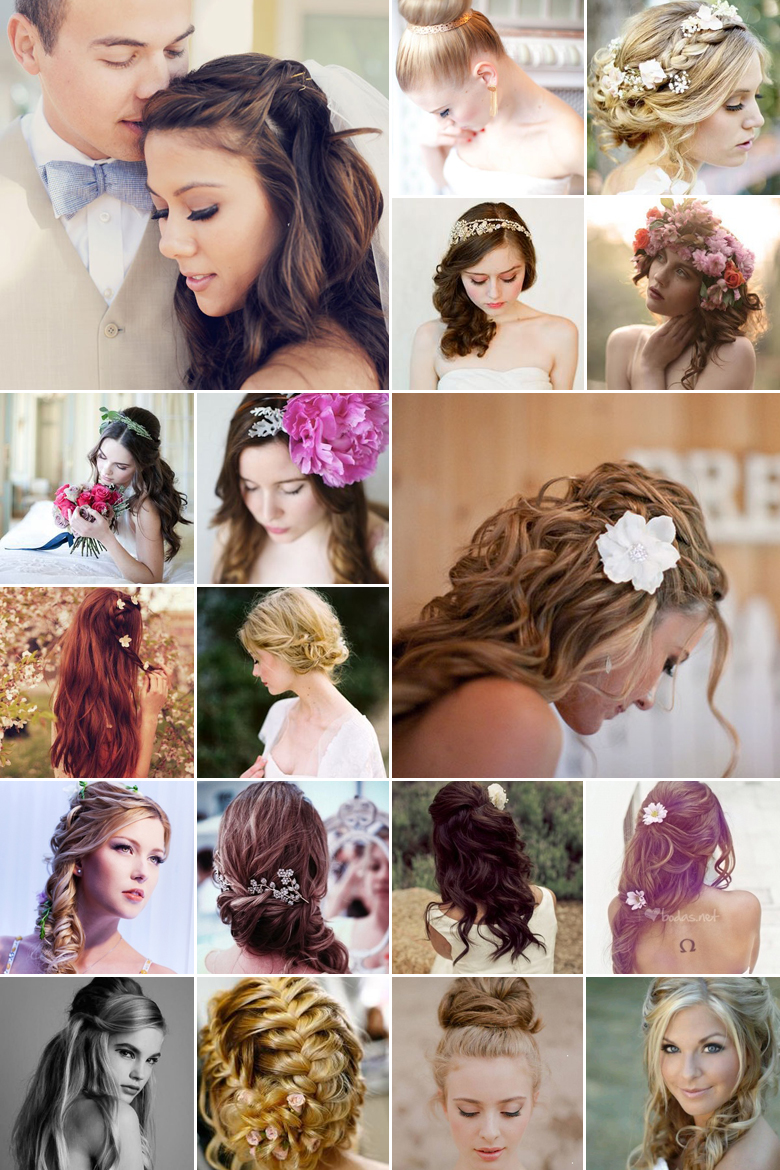 Romantic hairstyles can generally be described as soft, feminine styles that have an air of whimsy about them. Take a moment to think of your favourite romantic movie and visualise the lead actress' hairstyle in that scene. Whether it's atop the Empire State Building or on the edge of the lapping waters – chances are, the heroin's hair looks fabulously free and flirty. The idea is to have a hairstyle that, even if high maintenance, looks as if it was put together in the moment.
Loose hair is without a doubt one of the most low maintenance romantic styles, however we just love the idea of an up-down style; this could mean pinning a couple of strands away from your face or braiding sections of your hair and tying it at the back of your head. An important tip to remember is to avoid washing your hair on the day of the wedding – shampoo and condition the day before and let your locks rest. This will ensure that your hair looks natural rather than too wispy and bouncy.
While one's mind automatically tends to go towards loose, flowy hairstyles, it's important not to overlook romantic up-styles – there are more options than you might think! Curls lightly pinned up, a thrown together bun with strands of hair framing your face, French twists and pinned up braids are just some of the many styles – be sure to chat to your stylist if your hair is long enough to warrant pinning it up.
Original images and their credits available on Pinterest