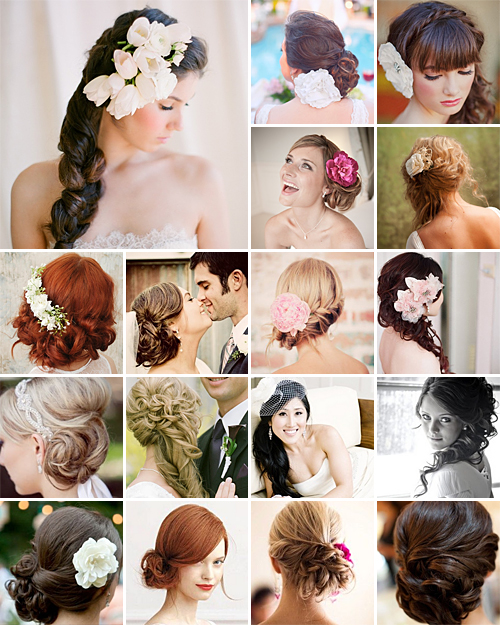 When it comes to wedding hair, the mind-set these days is: Why hide my hair behind my head? Side styles are a lovely fresh take on the traditional and can be meshed and twisted to suit your unique style. Here are just some of the side styles that you might want to consider for your big day:
Side bun: This style can go one of two ways – neatly kept for a romantic and timeless look, or unkept and messy for a more natural and laid-back feel.
Side pony: Straight or curly, this old favourite is ideal for a simple and uncomplicated or contemporary look.
Cascade: We simply love locks tumbling effortlessly down the side. This style is much like a pony except that it's swept up with hair grips rather than a hair elastic.
Side plait: Somewhat messy or adorned with flowers, the side plait is definitely meant for all the flower children and forest fairies at heart.
Wrap-around plait/twist: This popular country girl style is too cutesy-pie for words! Here the hair is braided or twisted all along the side of the head for an almost milkmaid type appearance.
Over the shoulder: This is probably the simplest of the side styles. Try anything from a voluminous retro Miss Scarlet comb over to simple straight hair draped over the shoulder.
French twist: Here the timeless twist sits on the side of the head though quite low in the neck for a sophisticated vintage look.
If you simply love 'em all, free to combine two or more of the above styles to create a unique style that is "so you" – for instance, wrap-around braid meets side pony or cascade.
For more Side Wedding Hairstyles, the original photos above and their credits, make sure to check out our Side Wedding Hairstyles Pinterest Board!