Vintage Hairstyles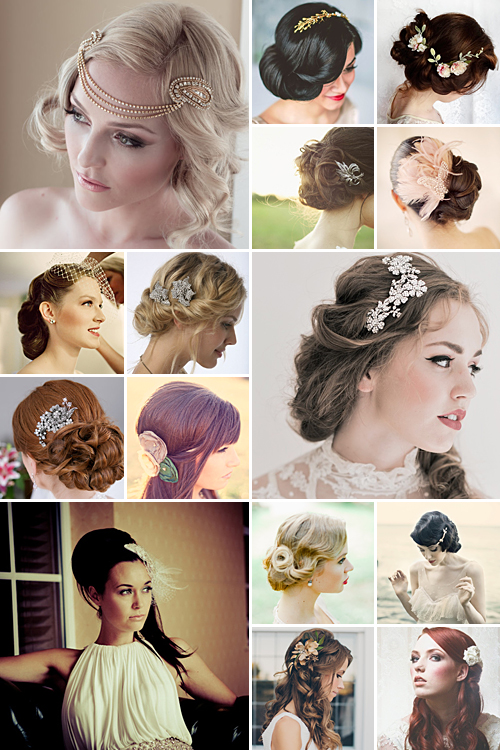 When you think of vintage hairstyles, old movies and iconic celebrities that we still love and adore today such as Audrey Heburn, Rita Hayworth, Louise Brooks, Mia Farrow, Marilyn Monroe, Brigitte Bardot, Elizabeth Taylor, Grace Kelly, Twiggy and Farah Fawcett come to mind.
It's a trend that is increasingly popular especially with brides, so we couldn't resist putting a little something together about vintage hairstyles to perhaps help you along with the planning of your vintage wedding.
There are a great deal of vintage hairstyles you can choose from today. With the internet, you can find easy to do hairstyles - with a couple of pins, rollers and some gel, you can go a long way.
We decided to scour the net and see what other brides have been up to. We found some amazing shots and beautiful ideas for your wedding!
Original images and their credits available on Pinterest