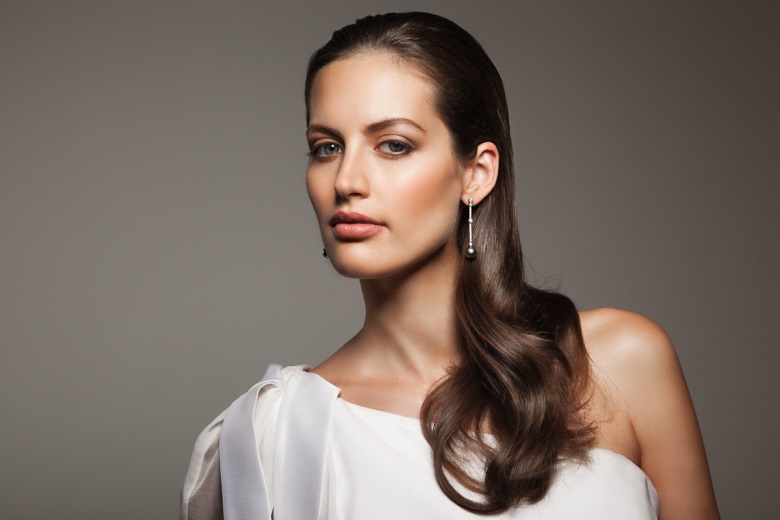 Many a bride has been so caught up in the planning and coordinating of her big day that, when it finally arrives, she feels and looks tired and run down, to say the least. By making looking after yourself part of the wedding planning process, you can ensure that you are energised, refreshed and revitalised. In addition, you will look healthy and radiant, which makes for gorgeous wedding photographs.
The following guide will assist you in making the necessary changes at the right times:
Six Months Before the Wedding
Establish some sort of exercise regime (including weights and cardio) if you do not already have one.
Decide on a realistic amount of weight you want to lose, if necessary, and begin your efforts now.
Start a regular detox schedule now to prepare your skin and ensure that your body (particularly your digestive system) is in good working order.
Make sure that drinking two litres of water every day becomes a habit as of now.
Take Vitamin C and Zinc tablets or eat foods rich in these to combat colds and other illnesses and to strengthen your immune system.
Cleanse and moisturise your skin every night from now on.
Exfoliate your face and body once a week until two weeks before the big day.
Start going for monthly facials to get your skin looking clear and radiant.
Start enquiring about available make-up artists for your big day.
The next few months will be fun and exciting, but also stressful. Try to start yoga, meditation, Pilates or a hobby that you know relaxes you now.
If your hair needs to be longer for your wedding hairstyle, stop cutting it as of now. To keep it strong and healthy, trim the ends slightly every six weeks and do monthly conditioning treatments.
Start looking around for a stylist to do your hair for your wedding now.
Three Months Before the Wedding
Decide on your make-up artist after looking at their portfolio and making sure that they understand you and your needs.
If your eyebrows are natural or you pluck them yourself, start seeing a professional beautician to do this now.
Decide on a hair stylist now and have one or more trial sessions.
If you want to colour your hair for your wedding day, start experimenting with colours at this stage.
One Month Before the Wedding
Have a make-up trial and take photographs in different lights to see how the make-up will look in your wedding pictures (sometimes the foundation looks far lighter in the pictures, giving you a ghostly look, for example).
If you have decided to do your own make-up, start experimenting at this time.
Have a hair trial with your veil, tiara or fascinator.
Two Weeks Before the Wedding
Call all of your service providers and confirm your appointment with them for the wedding day.
Do your last full face and body exfoliation.
If you need one last trim, do it now so that your hair has time to regain a natural look.
Touch up your roots or overall hair colour, if necessary.
One Week Before the Wedding
Have a bikini wax.
Do your final eyebrow shape so that you do not have redness or rashes around your eyes for your wedding day.
If you are subject to water retention, reduce the amount of salt in your diet from now on.
If you are using self-tan for your wedding day, apply it two days before the date. You should have already experimented with various types to ensure that the one you use suits you and looks natural.
The Day Before the Wedding
Have a pedicure and a manicure.
Wash your hair well and apply a light conditioner on the day before rather than on the day itself.
Relax and pamper yourself, getting ready to enjoy the excitement ahead, rather than working yourself up to a panic. Have a soothing foam bath, take your time in applying body moisturiser, and so on.
On the Wedding Day
Do not forget to eat.
Wear a zip-up or button-up shirt while you are having your hair and face done so that you do not need to pull it over your head.
Relax and take your time, enjoy the preparation process.
PhotoCredit: gracebridalboutique.com