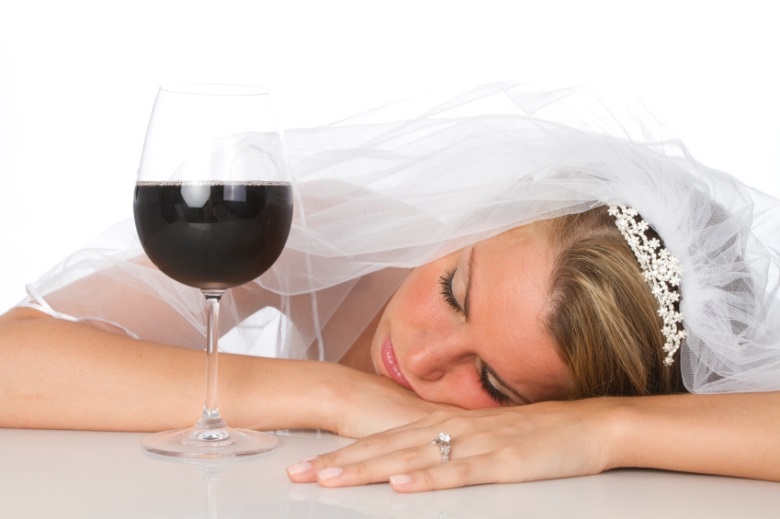 There are so many things to keep in mind when getting ready for your big day. As the bride or groom, you will want to look and feel your best. To accomplish this, there a few warnings to heed, particularly immediately before your wedding day:
Do not suntan or visit the tanning beds – you are tempting fate to burn you, leaving you with peeling skin or blisters.
Do not experiment with self-tanning lotions. You will have to do this long before the time and take photographs of yourself to ensure that the colour looks natural and evenly applied. Once applied, a make-up artist or beautician can do very little to undo any damage you may have caused.
Do not drink red wine before or during your wedding. This will leave your teeth yellowed or even stained with a purple hue. This looks terrible in real life and in your wedding photographs. The same applies to dark-coloured foods, such as berries and dark chocolate.
Do not get your legs or bikini line waxed for the first time. You may break out into an unsightly and uncomfortable rash.
Do not change your birth control, unless it is done months ahead of time. Such drastic hormonal alterations can cause skin breakouts, mood swings and irregular bleeding patterns.
Do not change your face wash or detergent as your skin may have an adverse reaction.
Do not cut or colour your hair less than two weeks before your wedding day. These two weeks will give it time to look natural and will give you time to rectify any mishaps. The same applies to dying and waxing your eyebrows and other facial hair.
Do not flat iron your hair for at least one day before the wedding. This will compromise your hair's ability to curl or stay in position.
Do not consume foods or beverages with sodium in them (such as salty food, cold meats, salad dressings, sauces and so on), as this increases the amount of water retention in your body, causing you to feel bloated and weigh more.
Do not forget to drink plenty of water for at least four weeks before the big day as well as at your wedding reception to avoid becoming tipsy.
Do not wear a bra for the entire day of your wedding so that you do not have bra strap lines on your shoulders.
Do not forget to pack and carry your emergency beauty kit, complete with lipstick, foundation, bronzer, make-up remover, clear nail polish, a small packet of tissues, a nail file, tampons, and so on. Touch up your lipstick and, perhaps, mascara during the course of your wedding.
Do not cry too much. Granted, this is a special and emotional day. But you will regret opening the floodgates when your expensive, beautiful make-up is a mess.
Do not assume that your make-up artist and hair stylist know exactly what you want. Communicate clearly and well with them, bringing pictures of what you do and do not like and being honest in your feedback.
Do not use too much bronzer or foundation as this can look really unpleasant in photographs.
Do not use a pencil to colour your eyebrows as this often makes you look brow-heavy or angry.
Do not be too adventurous and modern with your make-up. Fashions change and you do not want to regret your choices of colours or styles.
Do not use a lipstick that is very dark or one that is frosted or beige as neither will translate well in your photographs.
Photo Credit: www.moderatestyles.com