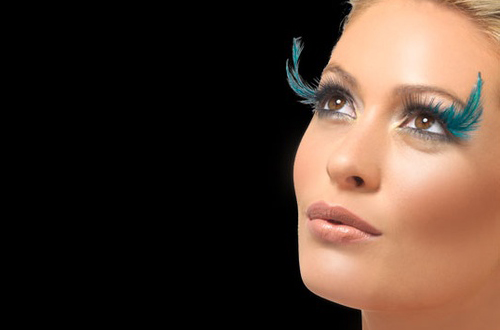 Eyelashes are receiving plenty of attention lately; and rightfully so. They frame the windows to our soul and they just ooze sensuality and femininity. Fake lashes are stunning, as they open up our eyes and give our make-up the perfect finish. However, eyelash art is taking on entirely new dimensions, going far beyond extra-long lashes.
Having artistic creations frame your eyes isn't always practical, but your wedding day is the perfect time to splash out and do something that is uniquely you, if a slightly more dramatic version.
The options are endless when it comes to what can be done on your lashes and eyes, but here are a few suggestions:
Glitter and diamanté – add bling and pizzazz to your lashes by dripping them in sparkle. Use gold or silver, or one of your theme colours. This glitz can extend onto your eyelid as well for an even more dramatic look.
Feathers – small Peacock or Guinea Fowl feathers on the outer corner of your lashes are simply stunning.
Have an entire scene painted onto your lids (extending from the tips of your lashes right up to your eyebrows).
False eyelashes with words or tiny images (butterflies, stars, and so on) are available in some salons. Alternatively, go for a lacy design that makes your eyelashes look like a vintage frill. This will have your man staring into your eyes all night long.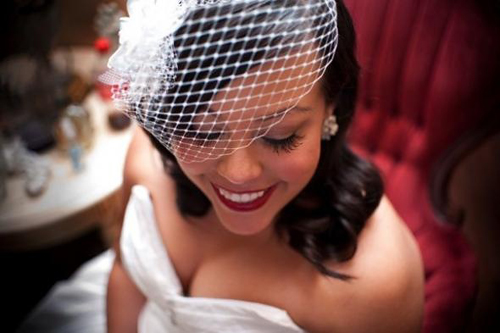 Credit: Wedding Bee Blog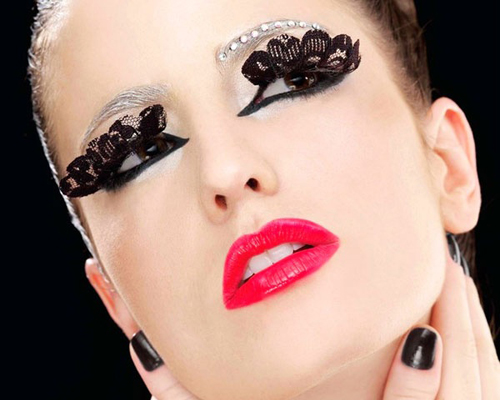 Credit: Photobucket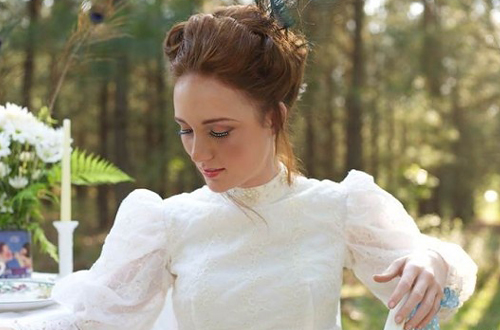 Credit: Dex Knows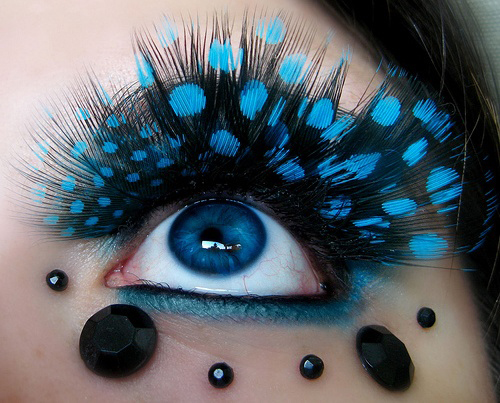 Credit: Exotica Fashion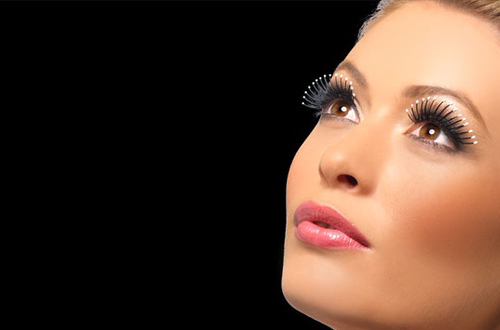 Credit: Fever Collection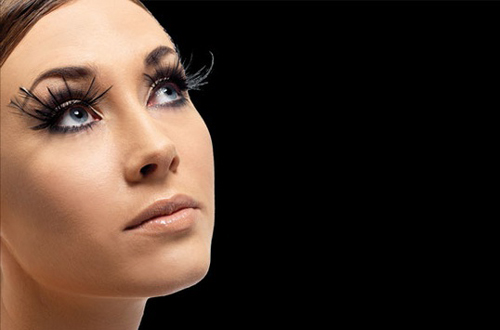 Credit: Fever Collection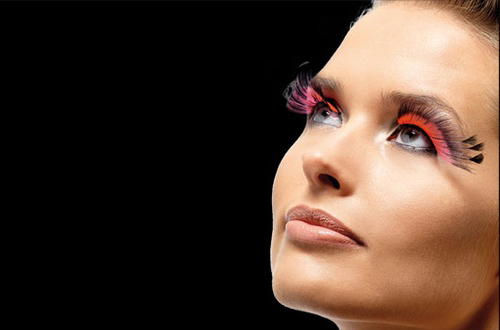 Credit: Fever Collection