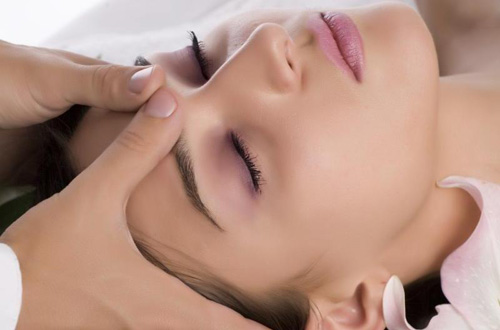 Tension, pain and stress…never fear when us therapists are here. Here are a few guidelines and insight to where massage all began.
Massage is the manipulation of soft tissue of the body, performed by the hands of the therapist, for the purpose of producing effects on the vascular, muscular and the nervous system of the body thus promoting a sense of well-being.
Massage is not only a technique used for relaxation purposes, various movements are used to stimulate circulation or improve illnesses and can even help in conjunction with slimming treatments for weight loss or any other result the client wishes to achieve. Aromatherapy oils enhance the massage with their wonderful fragrance and therapeutic benefits e.g. lavender can ease headaches, aching muscles and soothe irritated skin.
There are different types of massage for example…Swedish massage, hot stone massage, Hawaiian massage, Reflexology, Indian head massage, Aromatherapy massage and the list goes on. Each massage consists of their own unique movements, sequence and massage mediums used for the desired effect the client or therapist would like to achieve.
Once one has been for a massage, there are a few aftercare pointers one should keep in mind. These are but just a few mentioned below:
Drink water after the treatment and throughout the day to assist in detoxification process.
Avoid strenuous exercise and try to relax to assure optimal success of the treatment.
Avoid saunas and steam rooms.
Apply breathing techniques to everyday lifestyle to assist in stress management.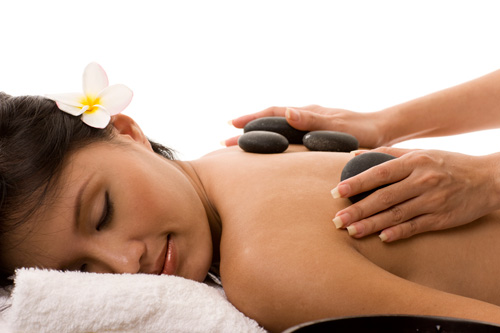 Massage cannot be done on absolutely everyone. There are certain contraindications which prohibit us as therapist to perform the massage treatment. Here are but a few examples of contraindications that might prohibit us from carrying on with the massage treatment.
Phlebitis – inflammation of the vein
Thrombosis – blood clotting.
Severe oedema – excessive amount of fluid accumulated in the tissues.
Hernia
Epilepsy
Osteoporosis
Tuberculosis
If the client has been to the doctor and can provide the therapist with a doctor's note, with all the necessary details, specifying the condition of the client and permission given by the doctor that the therapist can go ahead with the massage treatment.
Massage has been around for thousands and thousands of years. In recent of years there has been an amazing increase in the use of massage as a therapy. The growth and acceptance of the therapies complimentary to medicine has led to massage being widely accepted as a healing treatment for specifically stress related problems.
The word "massage" is thought to be derived from the Arabic word for "press softly' or from the Greek word to "knead". Massage is a form treatment which has been passed down throughout the centuries for thousands of years. This is therefore without a doubt one of the oldest arts in history of man. It was used as a cure for many ailments long before medicine was discovered.
Massage is also quoted in the sacred books of Hindus. They developed a system called AYUR VEDA (art of life). This is where an expert would use herbs, spices and aromatic oils with specific techniques.
During the 15th, 16th and 17th centuries, Switzerland, France, Italy, Prussia and England produced several famous physicians and surgeons who used massage in treating injuries and disease.
So it can be seen that massage was finally given the stamp of respectability. The skill of massage allows the therapist to touch people therapeutically in a way that allows meaningful communication. Massage has shown to promote trust and empathy apart from physical benefits gained from treatments.
Carla's School of Beauty and Therapy Salon provides a range of massage treatments .Our massage will have you feeling relaxed, revitalized and invigorated. Under Carla's School of Beauty and Therapy Salon, you will demonstrate all this and more. Our massages will reduce stress and lower anxieties levels, lessen fatigue and increase productivity.
Continuous massage treatments will help prevent headaches and migraines, poor sleep patterns, insomnia, depression and back & shoulder pain, tension and carpal tunnel syndrome and repetitive strain injuries. And it makes for a happier and more productive you.
Specials for February, the Month of Love
2 for 1 Back, Neck and Shoulder Massage: R280, save R120
(Bring a friend, spouse, family member)
Couples Packages
Full Body Aromatherapy or Swedish Massage with Express Manicure or Pedicure: R390 p/p, save R60
Hot Stone Massage: R340 p/p, save R60
For bookings or more info contact Carla's School of Beauty and Therapy Salon
Address: 41 Belvedere Road Claremont 7800