The Pre-Wedding Diet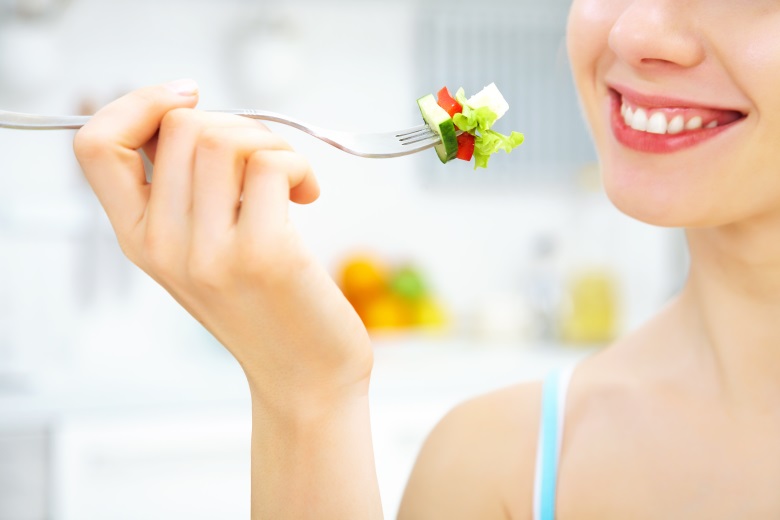 Brides often lose or gain weight before their wedding day due to the stress and excitement of planning this event. However, there are certain foods that cause bloating, skin outbreaks, cramps, sweating and burping (along with some other nasty gas emissions that no bride anticipates). So, it would be a good idea to avoid these foods for a good day or two before the wedding day to prevent discomfort or unexpected noises!
Caffeine is one of the ingredients that actually decreases the amount of water in your body, which means that you may not only be thirsty during the ceremony and the long periods during which you are greeting guests and having photographs, but you may also look pale, dull or tired. In addition, this dehydration, combined with nerves, has led to many a bride fainting before a room of expectant faces. Excess coffee or tea may also increase anxiety on the day. Brides and grooms should opt for lots of water, at least until the celebrations start at the reception.
Spicy foods should not be eaten shortly before the wedding ceremony as they can cause sweating and may upset the stomach.
Carbonated drinks are high in sugar, which also causes a certain amount of dehydration. Also, they cause bloating and, often, burping. Such bloating may or may not be noticeable by others, but it will certainly lead to discomfort and distraction. Similarly, foods that have a high starch content can also cause bloating and even flatulence. This can lead to stomach cramps and nausea. Examples include bread, biscuits, potatoes and pasta. The pulses are also known to cause these symptoms (beans, peas, chickpeas, and so on).
Dairy products, such as milk, cheese and ice cream, have been known to cause an unsettled stomach, particularly when combined with acidic food. In addition, the bridal couple are usually already nervous, which means that milk or milk products could trigger off an otherwise rare reaction. Milk is also often the reason behind increased phlegm, which could lead to you having to clear your throat repeatedly, or it could trigger a coughing fit.
Any foods that will leave a strong taste in your mouth or a smell on your breath are major no-no's. You will spend your entire wedding day speaking to family and friends, kissing relatives and dancing with your new spouse. Being self-conscious about your breath or, worse still, not being aware of a strong smell on your breath, will only cause these guests to remember the wrong part of your big day. The same goes for food items that may easily get stuck in your teeth (such as a sesame seeds from a bun, parsley, spinach or a poppy seed muffin). Always check your teeth after you have eaten, or ask your bridesmaid / best man to do the job for you.
It is so important to feel revitalised, energetic and light on your wedding day so that there is nothing to distract you from the love and friendship of the event. By sticking to water, foods that are high in protein and low-sugar options, you can indulge in some sweet treats at the reception, look great in your photographs and feel as gorgeous as you look.
Photo Credit: nutrihealthsystems.blogspot.com