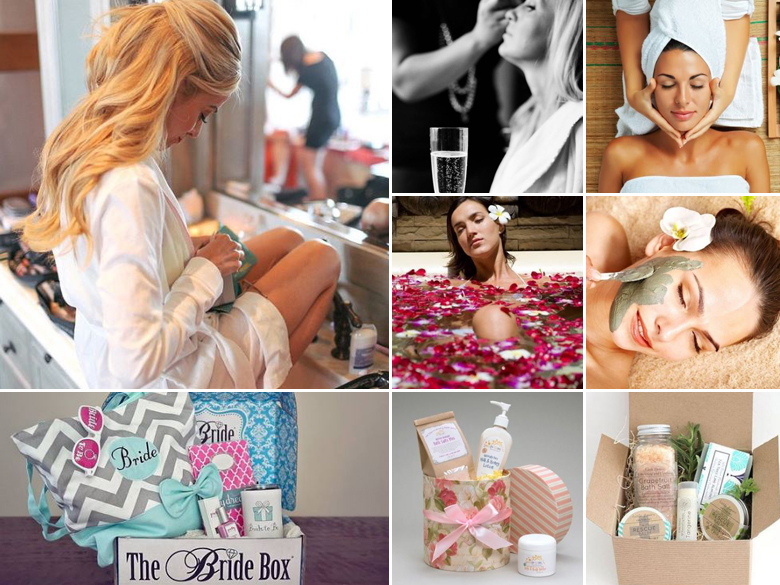 Every bride wants to feel like a princess on her big day – and you deserve to! So when the wedding week arrives, it's important to take some time out to pamper and treat yourself.
One of the most important things to remember in the lead-up weeks, is to get enough sleep. Now is not the time to tire yourself out – even one late night can take its toll in a big way. Also be sure to:
Book yourself and your bridesmaids for a spa day before the wedding. Not only is this a great way to relax, but it's an excellent way to treat your ladies.
Apply daily facemasks, because if ever there was a day to look your best, it's your wedding day.
Take plenty of long hot baths in the weeks leading up to the big day!
Don't drink too much alcohol or eat a lot of salty food – it will only leave you bloated.
Keep hand cream in your handbag so that you can be sure your hands are camera ready.
Soak your hands and feet in hot lemon infused water, and use a salt scrub away any dead skin.
Bridal Boxes
Celebration.co.za offers a variety of Bridal Boxes. Get in touch with us today to find out more on how you can get your hands on a bridal box for your big day. Or, if you're looking to pamper a friend or family member who is tying the knot and need some ideas, get in touch with our team to help you with the perfect gift. Click here to enquire now >
Original images and their credits available on Pinterest