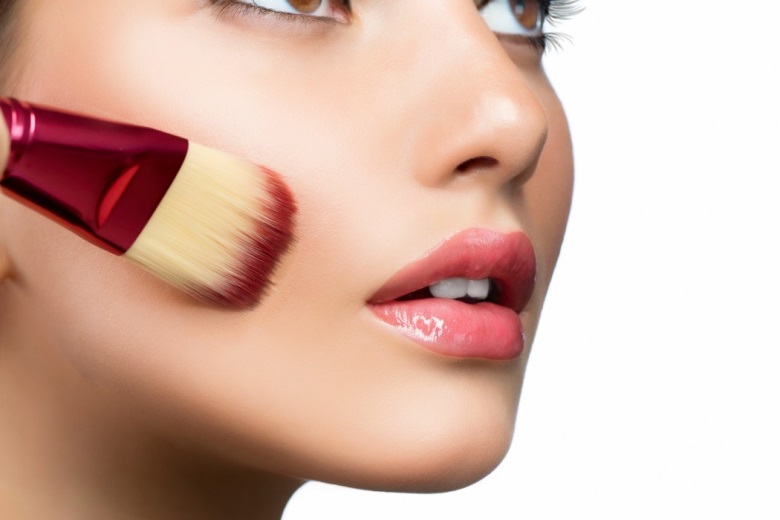 Being a bride is the dream of many a little girl. More than the magical romance of the whole affair (a concept by which most 6-year old girls are simply repulsed), the thought of looking your most beautiful in front of all of your friends and family is an ideal that is hard to shake, regardless of budget constraints or personal preferences.
Using a professional make-up artist will go a long way in making you, as the bride, look and feel your most radiant and, therefore, confident. Although using a friend because her make-up always looks so pretty or because she's offered to do it for free may sound tempting, there are too many good reasons to opt for a professional artist instead.
Training and Qualification
A professional make-up artist has been trained to know what colours, styles and products to use for certain occasions, skin types and 'looks'. This means that you will be receiving a service based on years of practice and a background of knowledge; a priceless resource.
Superior Products
Artists that have made a career out of doing make-up recognise the value of using good quality cosmetic products. They do not want their brides reporting that the mascara ran or the lipstick faded, so they ensure that they use the best cosmetics available. These are longer-lasting and usually much better for your skin and lips. So, you will feel comfortable and secure for the duration of your big day.
Objective Opinion
Unlike a good friend or family member, a make-up artist has nothing to gain from flattering you if you do not look your best. Rather, they will be able to see your strengths and weaknesses from a completely objective perspective and can advise accordingly, ensuring that you look your absolute best for your special day.
Experience with Make-up for Photography Purposes
Bridal make-up artists will need to apply the cosmetics in such a way that it will be suitable for real-life viewing as well as when you are photographed. All too often, the bride looks fantastic in the mirror, but orange, pale or pasty in her photographs. On the other hand, she may look fantastic in her wedding photos, but completely fake or plastic in real life. A professional artist will be able to get the balance just right.
Advice and New Ideas
Getting the advice of a trained professional will enable you to explore different possibilities in terms of your make-up. A friend may simply opt for the only styles and / or colours she knows. But a professional will be familiar with modern trends and can warn against common mistakes when applying your daily cosmetics. Be open-minded and communicate clearly so that you can get the most benefit out of this consultation.
Reliable References
Most trained artists will have a portfolio of previous jobs and a list of references that can be contacted. This will give you the valuable opportunity to hear about others' experiences before investing in this artist for your bridal make-up. You will be able to see the variety of styles that he or she uses and the many different looks that are available.
Photo Credit: www.womendailymagazine.com