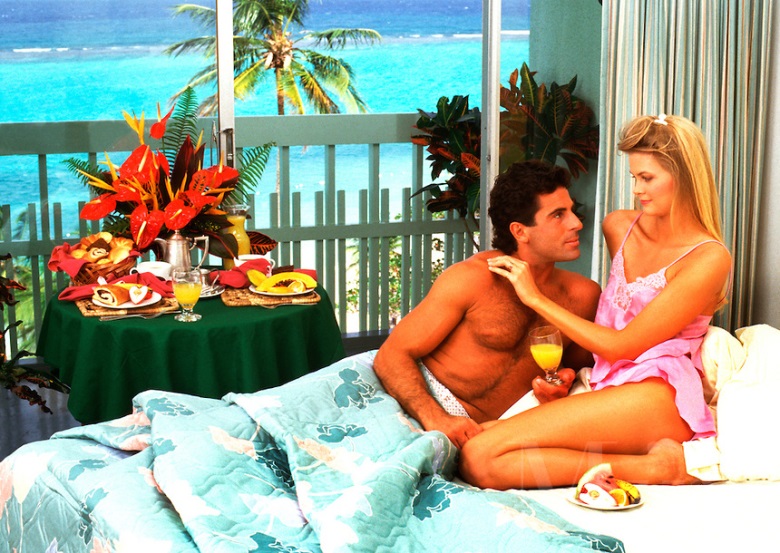 With so many accommodation options available to honeymooning couples, it can be difficult to choose between a full service hotel in which all your catering and cleaning requirements are met, self-catering chalets that allow optimal privacy and independence, and all the options in-between. However, a Bed & Breakfast offers a fabulous balance of personalised attention, intimate, welcoming surrounds, romance and elegant hospitality.
Of course, the nature and style of Bed & Breakfast establishments are as varied as their owners. Depending on their location, management and facilities, couples will receive very different kinds of services and amenities. So, it is vital that, when planning your honeymoon, you conduct extensive research and establish contact with the Bed & Breakfast owners long in advance. It is wise to look at their references and websites, so that you have a good idea of what to expect from their accommodation.
One of the key advantages to staying at Bed & Breakfasts is that they are usually more intimate and personalised than larger hotels and lodges. The owners are on site, and passionate about making their guests feel welcome and comfortable. This is usually more pronounced in rural or isolated areas, where the owners or managers have even more time to devote to their guests. If you want privacy and less attention from the establishment's keepers, it may be better to book into a busier B&B that is situated closer to town. In these cases, the staff is generally a little more distracted by their duties, leaving the couple to their own devices.
The nature of the service also differs, depending on where the establishment is and how busy it gets. Urban B&Bs that have a lot of accommodation will likely offer guests their breakfast in their individual suites. In addition, the breakfast will probably be a set menu of only one or two options. On the other hand, a Bed & Breakfast in a country setting might have a communal dining room in which all the guests congregate to eat. They are usually more flexible in their menu, wanting to accommodate individual tastes and preferences.
Although you may want that home-away-from-home feeling, it is important that the Bed & Breakfast you choose is well equipped and professional. Before booking, ensure that they have a website (an indication that they are reputable and can, at least, afford an online presence) and that they are able to accept credit cards, if that is how you would prefer to pay.
Bed & Breakfast accommodation is usually small, with a limited number of rooms. Therefore, if you have found the place of your dreams, book it as far in advance as possible to ensure that it is not fully booked by the time you are ready to make your reservation.
Because B&B owners are usually more attentive to their guests than large hotels or busy lodges, it will likely be to your advantage to tell them that you will be there on your honeymoon. Honeymooning couples often get a complimentary bottle of champagne, chocolates or wine and invariably receive extra attention.
What sets Bed & Breakfasts apart is that their owners usually have these businesses because of their sheer love for the hospitality industry. This passion translates into added effort and a truly warm, welcoming atmosphere, setting the ideal scene for celebrating your new life together as husband and wife.
Photo Credit: miraimages.photoshelter.com