Cruising Your Wedding and Honeymoon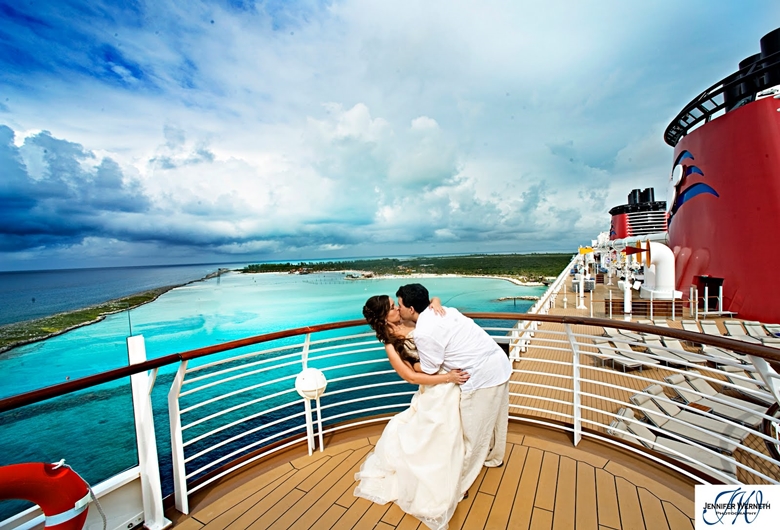 Themed weddings are particularly popular at the moment. Most themes are achieved by using your attire, the wedding décor and guest participation. However, the physical setting of your wedding can, in itself, create a really effective theme. This is true of celebrating your wedding ceremony, reception and / or honeymoon on a luxury cruise liner, which will give you and your guests an authentic sense of opulence and escape.
You may decide to have your ceremony, reception and honeymoon aboard the liner, or just the honeymoon. If you choose the latter, you could be married and enjoy your celebrations at a venue that is close to the harbour, and then depart directly from your reception to the ship. Alternatively, you might decide to celebrate with friends and family on the boat, enjoying all of its amenities and luxuries, before allowing them to leave before the departure of the liner. They will be present to wave you off to enjoy your fabulously fancy honeymoon.
Having your ceremony and reception on board promises several great advantages, including:
The setting is undeniably gorgeous and the views impressive, without having to rely on expensive décor to set the scene.
This is a very special way to make your guests' experience of your wedding really memorable and exciting.
Luxury liners usually have several beautiful venues from which to choose, which are equipped with dining, dancing, servicing and cleaning facilities.
The kitchens are generally able to cater to large groups of discerning palates.
There in on-board accommodation for the bridal couple (and their guests, if desirable).
Many such liners employ the services of a full-time professional event coordinator, who will assist in making your special day just perfect.
If you will be honeymooning on the liner, you may get reduced rates on your wedding celebrations (or vice versa).
Enjoying your honeymoon on board an elegant cruiser is a wonderful way to start your new life together as man and wife. Such a honeymoon presents the following fabulous features:
Such cruises are usually all-inclusive. This means that the final amount due includes your meals, entertainment, lodging, room service, and so on.
Cruises are usually good value for money.
The trip itself is relaxing, allowing you to rest, dine and socialise en route to your ultimate destination(s).
Depending on the travel package that you have selected, you might get to see a number of ports, cities and even countries on your cruising honeymoon. This is unlike a road trip, and is far less stressful and time-consuming than flying around the world.
Guests may be able to accompany you on your honeymoon, making for a rather festive party in celebration of your love.
There is a definite air of luxury on a cruise liner, ensuring that you are thoroughly spoilt after the tiring and stressful task of planning your special wedding day.
Photo Credit: jenniferwernethphotography.blogspot.com