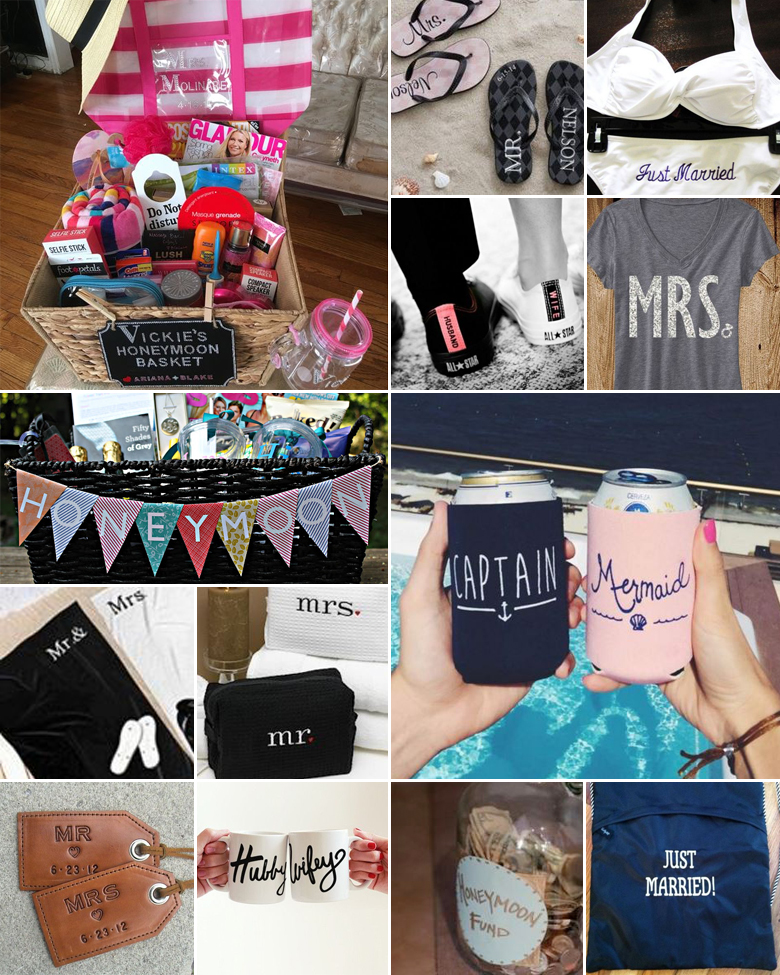 The honeymoon is every bit as special as the wedding day. However what makes the honeymoon extra special is the fact that, unlike the wedding, the two of you can now focus on each other and only each other. And what better way to make the other person feel extra special than with a personalised honeymoon gift? Here are some ideas:
Buy something that'll be handy on your trip – like cut flip flops, personalised t-shirts or a fluffy new robe.
A honeymoon is a time to kick back and relax, so buy each other gifts that support that – like personalised slippers, PJs or a hot chocolate basket.
Surprise your better half with something sexy to wear – either for you or for him.
There's nothing like arriving at your honeymoon and finding a delicious spread to curb those travel munchies.
You've put in a lot of work to get your body looking better than ever! Show it off with a boudoir shoot and surprise him with the pictures.
If you're going on an adventure holiday, fill a backpack with all sorts of fun goodies.
If your new spouse has no idea where you're going for the honeymoon, pack a goodie box of things that they might need for the trip.
Shop Honeymoon Gifts Here
The requested RSS feed cannot be loaded at this time. This XML document is invalid, likely due to invalid characters. XML error: Undeclared entity error at line 22, column 147
Original images and their credits available on Pinterest