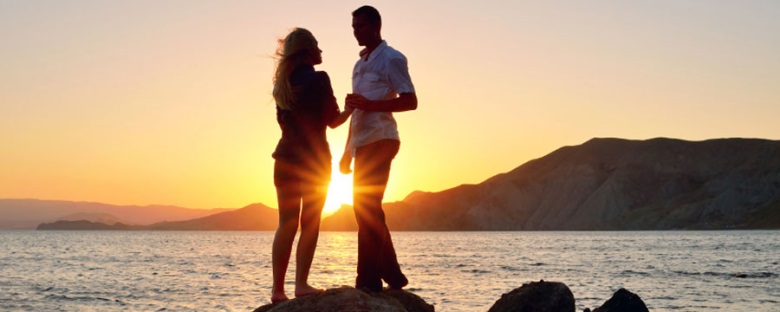 The honeymoon marks the beginning of sharing your life with the person that makes each day worthwhile. Honeymoon registries are responding to an urgent need amongst modern brides- and grooms-to-be by allowing guests to share in this special event in a unique way. These registries allow the couple to indulge in the well-deserved honeymoon of their dreams without having to ask for cash gifts or depend on loans to fund it. This concept has evolved so that it is more than just a gift for couples who have enough tangible items. Purchasing a private breakfast for two on the beach is giving the guest an opportunity to provide you with an unforgettable memory of love and fantastical romance.
In short, a honeymoon registry allows you to choose different elements of your honeymoon and leave it up to guests to contribute towards those so that they can be part of making your honeymoon such an important milestone in your new adventure together. The gifts in each honeymoon package are specific (e.g. R1000 dinner at La Deux Restaurant), making it easier for guests to select an experience and feel sure that this is one that you will treasure for a lifetime. For example, a couple going to Brazil could include gifts like a yacht trip through the islands, Piranha fishing in the Amazon, a starlit dinner on an island beach and a helicopter flip over Sugar Loaf Mountain. Although each of these have a monetary value attached to it, they are presented as gifts for which the guest is paying (just as they would for a toaster).
Couples are also usually able to divide the value of a gift into portions and allow guests to pay for a part of it. For example, the total cost of a trip to a waterfall under which the couple can sip on a glass of Moët & Chandon could be divided into units of R200, so that several guests can contribute towards this unrivalled experience. Even less costly options can be broken down in order to accommodate guests of varying financial means.
Although etiquette rules have given this request the thumbs up, some couples may still feel hesitant about asking guests for such gifts. To avoid causing offense to family members and friends that may be used to the more traditional methods of gift-giving, you may want to include some of the benefits in the wording of your gift request. For example: "We are so grateful to the generous friends and family that support us and will be sharing in our celebration. We would love to remember our special day by indulging in our dream honeymoon. Please visit our honeymoon registry at www.example.co.za to contribute towards our once-in-a-lifetime experience."
The couple is generally advised to pay for the honeymoon and packages in full well ahead of time in order to ensure that they will not miss out if left too late. They are then reimbursed by the honeymoon registry service provider once the registry is closed.
This is more convenient for guests as they are able to perform the entire process online and at their convenience (especially useful for guests that may be coming down from another country). Guests are also assured that their gift is exactly what you wanted and will feel instrumental in creating magical memories for the two of you. Contributing towards the honeymoon is a unique opportunity; unlike that of buying the bridal couple a toaster, which can be done at any time. These advantages are usually recognised and well received by the vast majority of wedding guests.
To get your honeymoon registry started, visit our Honeymoon Registry category.

Photo Credit: www.honeymoonsdestinationweddings.com