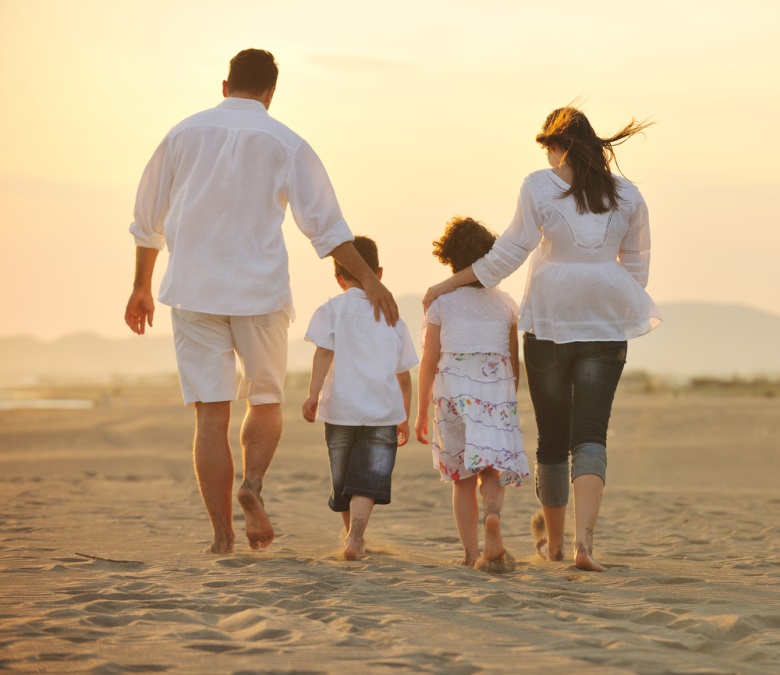 As social norms, life pressures and relationship structures evolve, more and more couples find it desirable and necessary to take children with them on honeymoon. Intrinsically, this means finding the balance between a romantic celebration of your new union and an all-round family holiday.
When considering your honeymoon destination, try to opt for something that offers the best of both worlds. Speak to your children and get their feedback regarding what they would like to do over this special period. This will make them feel involved and important enough to have a say about family activities, so they will be more likely to enjoy the trip. Try to choose a destination that is designed for family visitors, and preferably a place with a Kids Club. Waterslides, parks, games centres and group activities are sure to keep your children entertained for hours, while you and your new spouse are able to enjoy some valuable time together. If you are able to travel abroad for your honeymoon, Disneyworld is the ideal honeymoon choice. Mauritius also offers plenty in the way of watersports and beachfront activities. A skiing holiday is another fun option. If you prefer to stay locally, holidays on the coast, along a river, or out camping in the bush are sure to be firm favourites amongst young and old alike, as are game parks and lodges. While children splash about or explore the surrounds, the newlyweds are able to enjoy the company of one another.
You will need to be realistic about your expectations regarding taking children on honeymoon with you. It may require significant sacrifice, as it does not allow for excessively late nights, or hours spent drowning in one another's company. Rather, your days spent under the covers are more likely to be replaced by lugging sandcastle building equipment and wet-wipes to the beach. However, it also presents many advantages, such as sharing such an important time with the entire family.
If your budget allows for it, you could consider bringing a childminder or a relative to occupy the kids during the day. This person will need their own accommodation and consideration needs to be taken into their personal needs and desires as they care for your children (i.e. are there any particular attractions they would like to see during the trip?) If you or your future spouse has family overseas, it may be worth combining your honeymoon with a visit to these relatives. Not only does this allow them to meet any new members of the family, but also to care for the children on days when you would like to have a few hours to yourselves.
Remember that your honeymoon is a time to celebrate your marriage. It is not wrong to take some time out from the children to share and enjoy one another as husband and wife. However, deciding to include your kids in this affair does mean that they have to be considered in all of your arrangements and plans. This will leave them with a positive experience and impression of the new parent in their family.
Photo Credit: twp.typepad.com