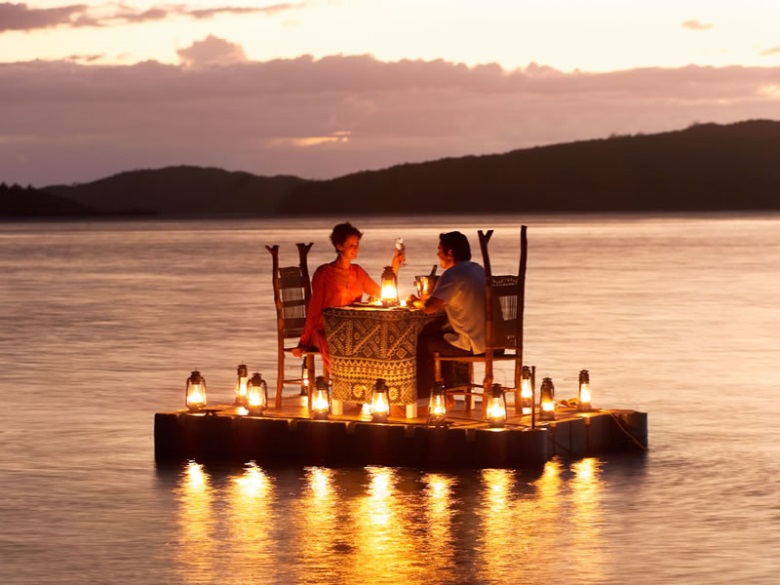 The romance doesn't stop after the wedding. In fact, the honeymoon is the perfect opportunity to make your brand new spouse feel loved, pampered and more romantic than ever before. Making your honeymoon really special does not have to be expensive or extravagant. In fact, it is often the simple things that mean the most to those we love.
Here are some ideas for an ultra romantic honeymoon:
Wake up early, prepare a picnic basket with coffee, or champagne and orange juice, and choose a gorgeous secluded spot in which to watch the sun rise together. Keep the tone of the rest of the day relaxed and brimming with love and affection.
Give your love a gift for every day of the honeymoon. This can be something as simple as a personal love letter, a favourite chocolate or an item of clothing. It does not need to be costly or over-the-top. The important thing is that these gifts are heartfelt and meaningful to the recipient. Something sexy is always a popular option to spice up your honeymoon.
Compile a box containing pieces of paper on which are written the reasons that you love your partner. Every time they open the box, they can read a new reason for your love. This will melt the heart of any new bride, in particular.
Organise a private Jacuzzi session (if the hotel has one available to their guests, you will need to make plans well in advance so that you are not interrupted). Include the added extras – cocktails, candles and plenty of bubbles.
Arrange for a sensual couples massage and enjoy being completely relaxed and spoiled together. While you do not need to chat through the massage, you are still spending time together, enjoying one another's company in luxurious peace. Of course, administering the massage yourself is also a fabulous option that is sure to relax both of you and be the precursor to some honeymoon hanky-panky.
Dancing is intimate. Have a private evening dance outside (such as on the beach or in a safe park) accompanied by both of your favourite music. Include lanterns perched in the sand or strung from the trees and a blanket on the ground.
Stage a romantic treasure hunt, complete with clues and prizes along the way. This is adventurous and gives you the opportunity to spoil him or her with fabulous little gifts (in the form of prizes) and a chance to show them how very special spending time with them is to you.
On at least one morning of your honeymoon, arrange a special breakfast in bed. Cook your spouse's favourite food (even if that means star-shaped waffles) and accompany this yummy treat with a newspaper, their favourite magazine, or a discussion of the day's itinerary.
Write the fairytale version of your dating story and offer this as a gift on your honeymoon, preferably on a romantic date. This will be a really special keepsake for your new husband or wife.
Photo Credit: www.travelersjoy.com