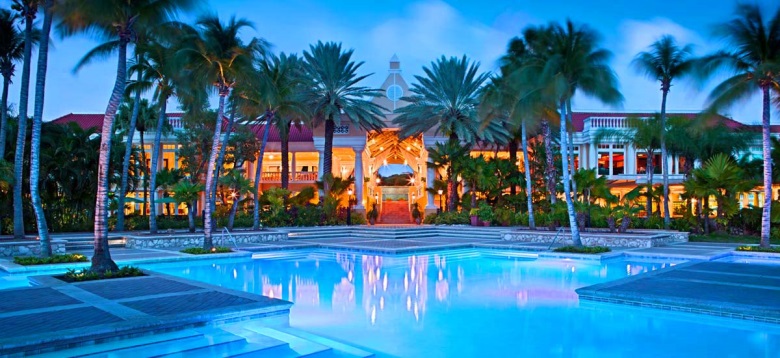 After months of planning, stressing and getting excited about your wedding day, the time has finally come to enjoy the honeymoon of your dreams with your brand new spouse. However, there are many factors that can detract from the full enjoyment of this time, including limited funds, disagreements about where to go, lack of planning and so on. Avoid these pitfalls and disasters by preparing well in advance and always ensuring open, honest communication. When deciding on where to go, you and your partner should consider what it really is that you want to accomplish on your honeymoon. Is this your one chance to do something really special? Or would you prefer to focus on relaxation and pampering yourselves?
Alternatively, perhaps you want to rid yourself of the wedding-planning stress by embarking on once-in-a-lifetime adventures. Whatever your desires, make sure that you settle upon an option that you will both enjoy. Alternatively, see if it is possible to split your honeymoon so that you can spend half of it doing what is important to you, and the other half indulging in your partner's preference.
If you cannot decide on one or two things to do, consider looking on the Internet for completely novel ideas that may not yet have occurred to either of you. These may include backpacking through the South African winelands or working on an apple farm in Europe.
It may be wise to spend the first night of your married life together at a local hotel, rather than setting off on your honeymoon straight away. This gives you time to 'regroup'. It also means that you are not in a hurry to leave your reception venue and can spend more time celebrating this occasion with friends and family.
If money is an issue, consider asking guests for cash rather than tangible gifts. There are eloquent and polite ways to do this, it need not be awkward or inappropriate. Alternatively, honeymoon registries give guests the unique opportunity to give you or contribute towards a champagne cruise at sunset or a dinner for two at a specific restaurant for your honeymoon. This gives them the sense of being a part of making your honeymoon truly special for the two of you, and allows you to indulge in those special experiences without having to sell an organ to afford it.
Be prepared before embarking on your honeymoon. Remember to organise things such as travel insurance and international drivers' licences so that you do not arrive at your destination facing chaos. Depending on your destination, you may also need various vaccinations or medications. These include anti–malarial prophylaxes, Yellow Fever, Typhoid, Hepatitis A and B and so on. Enquire with your local travel clinic or travel agent regarding what is necessary as some of these are legally required, while others are just strongly recommended. Be careful about sun damage, as most honeymoons take place in areas where it is hot and sunny. Do not negotiate on creams, hats and protective clothing for the sake of a 'honeymoon tan' as this usually just results in unsightly burns and blisters.
Decide well ahead of time whether you will be travelling in your married or maiden name. Discuss your preference with the passport office at least three months before your wedding date to ensure that all documentation will be acceptable in whatever name it is.
Burglars are known to watch their prospective victims and know their movements. Do not underestimate their wily tactics. Make sure that your home is secure and that you have assigned a friend or family member to visit it frequently. It may be wise not to leave your wedding gifts in your home while you are on honeymoon as these are irresistible to greedy robbers.
By being prepared and agreeing to consider alternatives where possible, your honeymoon can be every bit as special as you have dreamed.
photo Credit: www.mytripolog.com