Crosswords & Word Puzzles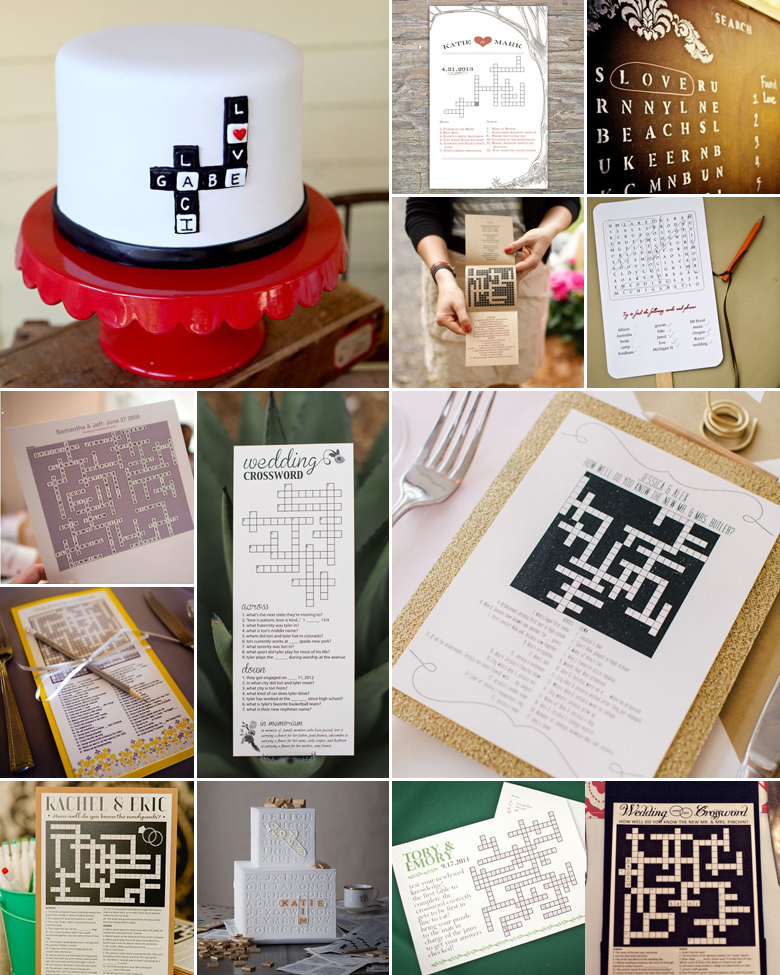 Word smiths unite! If you and hubby to be are both fans of the written word and love a good brain teaser every now and again, cross words are the perfect way to add that little personal touch to your wedding day. Here are a couple of ideas to get your brain on the go so you can cross the crosswords off your checklist:
If you have a corresponding letter in both your and your finance's name, cross your names and turn it into your wedding logo – ideal for "branding" everything from your wedding invitations and wedding cake to the dance floor and napkins.
Decorate the wedding cake with your names and favourite love words, arranged in crossword fashion.
Compile your very own wedding crossword for guests to complete. This can involve anything from where you first met or your favourite restaurant to where you'll be living and what your pets names are.
Package the crosswords with personalised wedding pencils that your guests can take home as a memento.
Present your wedding menu or ceremony programme in the form of a complete crossword.
Personalise your table cloths or place mats by printing oversized crosswords on it and supplying guests with fabric markers to complete it. After the wedding day, you can save these as alternative to a guest book.
Instead of crosswords, consider creating a word search instead – because these are a little simpler, even kiddies can have a go at it!
Original images and their credits available on Pinterest