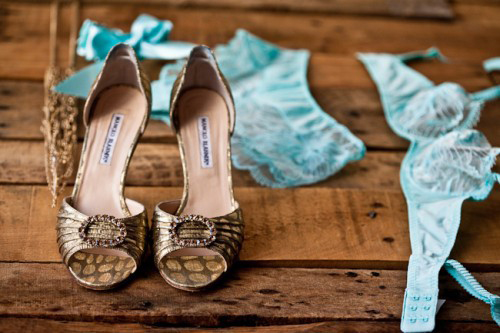 Your wedding day is all about looking and feeling your best as you celebrate your new life together. But, this doesn't stop when the wedding gown and tux come off. As the bride-to-be, you no doubt want to look gorgeous on your first night and honeymoon too. The lingerie you choose to wear during this exciting time will play a big role in ensuring that you feel sexy and beautiful.
Do not simply keep the underwear you wear under your wedding dress for your first night. Rather, wear comfy, flattering underwear that doesn't show under your gown and keep the sexy stuff for later. Your wedding underwear will likely get a bit dirty with make-up and sweat (which is natural for a bride who feels a little nervous or spends her big day on the dance floor).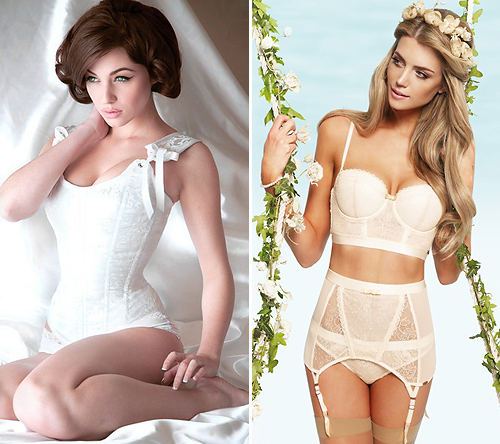 The most important tip to ensuring that your lingerie looks lustful is to get it in the right size. Fight the urge to insist on a smaller size in denial. Underwear that fits you properly is far sexier and more appealing. 90% of the support that a bra provides is through the band and not the cups. Therefore, the band must be sturdy and well-fitted. If there are lines around your body after removing your bra, you likely need a bigger band size and smaller cup. Conversely, if there are lines on your shoulders, you should get a smaller band size with a bigger cup.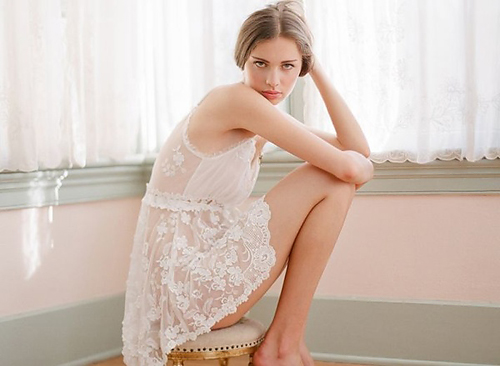 Women that have an apple shape (rounded belly, smallish hips and broad shoulders) are usually best suited to high-cut briefs and bikini bottoms. These show off your curves without squashing them into rolls. Cover your bum with full panties and support your boobs well to show off your body to its full sexiness.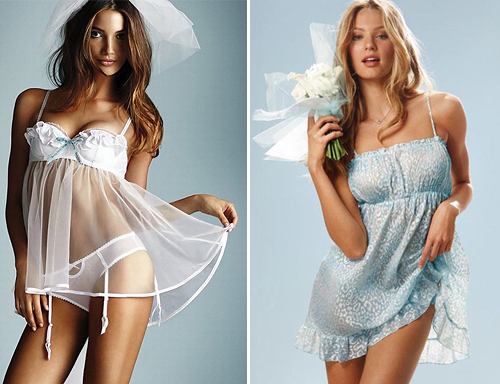 Ladies with a column shape (few curves, skinny and a small waist) look best in g-strings, bikinis and high-cut briefs with padded bras that create a sexy cleavage.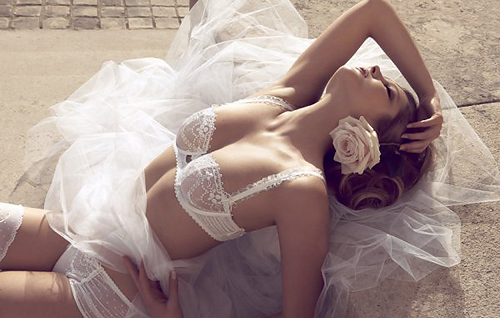 The hourglass shaped body (small waist, larger hips and ample breasts) is loveliest with boy-leg briefs or cute lacy shorts.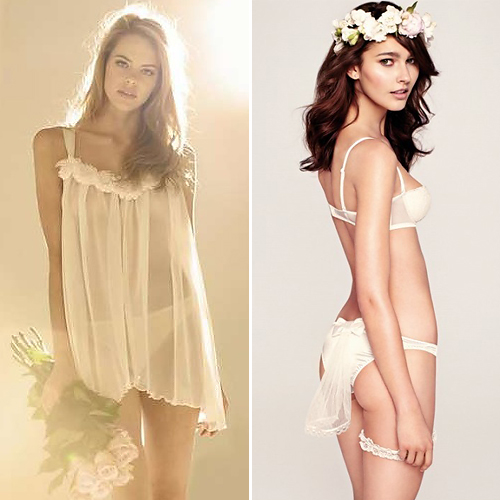 Hiding a belly is best achieved by wearing a bra with loads of detail (to draw his eye there) or a sheer camisole. Avoid anything that has an elastic cutting into your belly.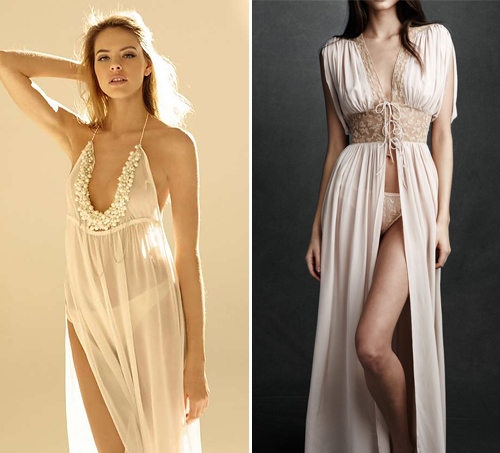 The sexiest thing that you can possibly wear is a confident attitude. He loves you and your body, so remember that!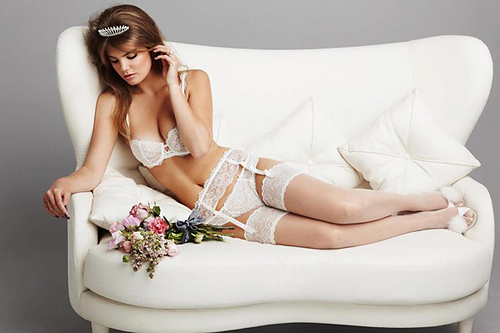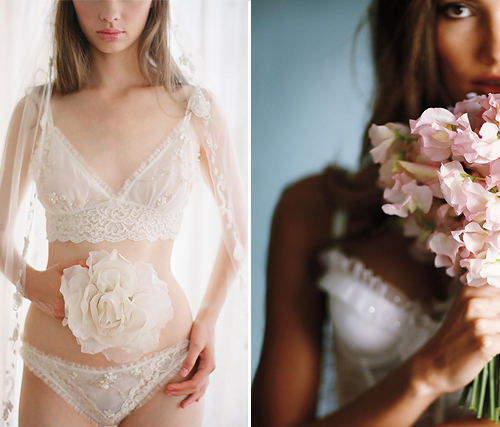 For the original photos from above as well as the credits AND more Bridal Lingerie ideas, make sure to check out our Bridal Lingerie Pinterest Board!