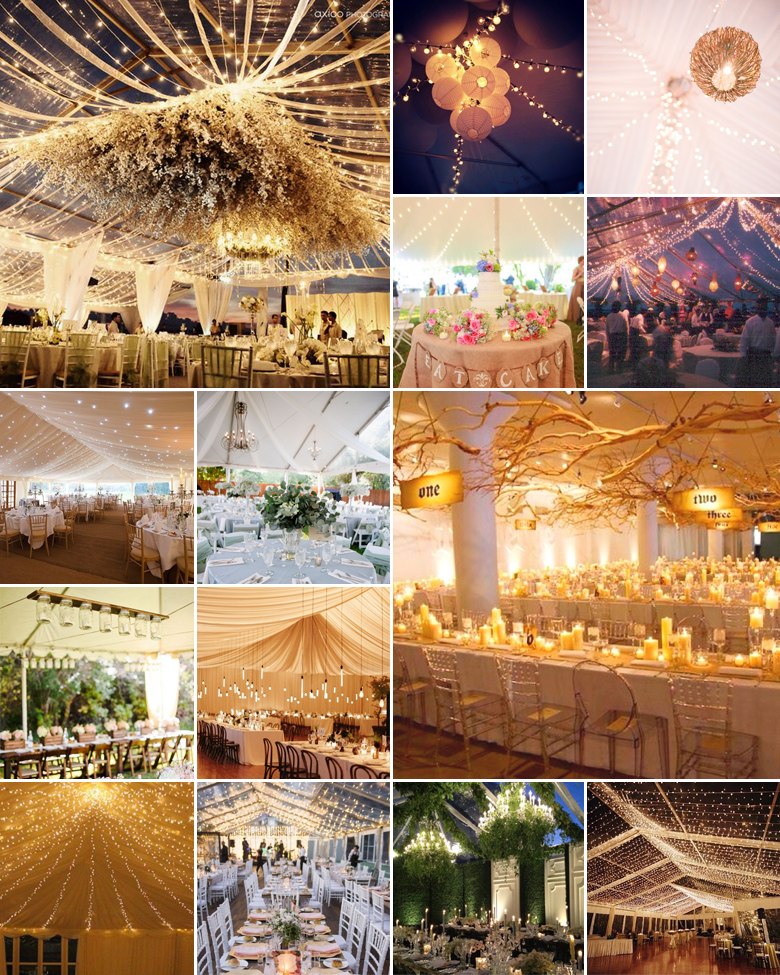 A beautifully and romantically lit marquee tent is often the setting most bride's wedding day-dreams, and rightly so! Draped in fairy lights and lit with panache, a marquee tent forms the whimsical backdrop – straight out of a fairytale. While using a professional lighting technician is highly recommended, if you have a bit of experience with lighting and electricity, there's no reason why you can't take care of lighting yourself. Here are a couple of tips for getting it right:
Opt for white or clear cabling as this will blend better with the tent setup. After all, there's nothing more eye-sore than thick black cables snaking across the dance floor or tent roof.
Think carefully when choosing a colour – warm colours like gold, yellow and peach are best for setting the mood and aren't quite that overwhelming.
Use string to measure and map out where your lights will go before you start hanging. This will save time and energy since no rewiring is required.
Make sure you use bulbs that don't heat up as these might scorch and burn the tent, resulting in you losing your deposit. LEDs are most preferable in this regard.
Don't just rely on one source of lighting. Yes, fairy lights are whimsical and oh-so enchanting, but it's always good to have at least one additional source – whether it be table lighting or chandeliers.
Get an electrician in to check! The last thing you want to do is overload the power source and be stuck in the dark when everything trips.
Consider going cordless. Nowadays there are so many battery and solar options, that you don't even have to rely on electricity at all. This of course comes with the added benefit of having no unsightly cables running along the floor and roof.
Make sure you budget for lighting. This is one area of the wedding day where it's very easy to overspend, especially if you're not making use of a professional. So have a figure in mind before you go shopping.
Original images and their credits available on Pinterest