Alcohol - To Serve or Not To Serve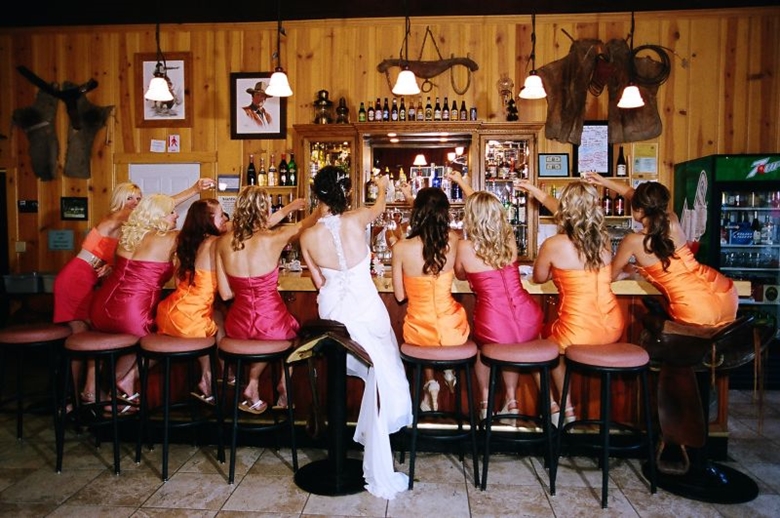 Alcohol – always a controversial discussion when it comes to a wedding reception and whether alcohol is to be served and if so, who pays for the alcohol – the bridal couple or the guests? Alcohol at a wedding can be one of the most expensive items expensive items of the wedding, and this brings up a controversial discussion about who pays for the alcohol – the bridal couple or the guests? Couples who are on a strict budget are often faced with this dilemma. This then brings up the question; should there be an Open Bar or a Cash Bar?
Open Bar
An Open Bar is the scenario where the bridal couple are responsible for the alcohol bill / invoice at the end of the evening. If you are planning of having a large wedding, you can certainly expect your liquor bill to be high.
If you would like an Open Bar, then you do NOT have to serve every type of alcohol available now-a-days. The bridal couple can choose the alcohol selection before the wedding day and therefore select the more affordable wines and spirits.
An alternative to the Open Bar is to keep a tab running. After the tab has been reached, a Cash Bar (see below) can come into play. For example: if you have a alcohol budget of R5000 for your wedding, then set the tab at R5000. When R5000 worth of liquor has been consumed, the bar becomes a Cash Bar and guests pay for the additional alcohol drinks.
Cash Bar
A Cash Bar is the scenario where the guests attending the wedding have to purchase their own alcoholic drinks. Most bridal couples now-a-days opt for a cash bar due to financial / budgetary reasons. Cash bars simply ensure that there are no shocking surprises at the end of the evening for the bride and groom.
If you choose to have a Cash Bar for your wedding, make sure to inform your guests in your invitations so they all know to bring cash along for any alcoholic beverages.
Other Ways to Save Money on Alcohol at your Wedding
Opt for an alcohol free wedding – you could land up getting a few unhappy guests, but at the end of the day, everyone will be driving home safely and your alcohol bill will be non-existent.
Purchase your own alcohol to be served at the wedding. First, check with your reception venue that this is allowed and what costs you will incur by bringing your own wine (corkage).
Have a morning wedding. Typically, morning weddings don't serve alcohol other than maybe a toast with some champagne, so you can avoid any major alcohol issues when having a morning wedding.
Alcohol is never an easy subject when it comes to a wedding. Take into consideration your budget and how many guests there will be at the wedding as these are 2 of the items that will affect costs. If you are having a venue out of town where guests must travel far, keep in mind that having an Open Bar could result in most people drinking more than necessary and not driving home safely.
Just a thought…
Possibly include a taxi service number in your invites so guests who will be drinking will get home safely and be responsible about drinking and driving.
Photo Credit: dawnkellyphotography.com