How To Choose The Perfect Bouquet For You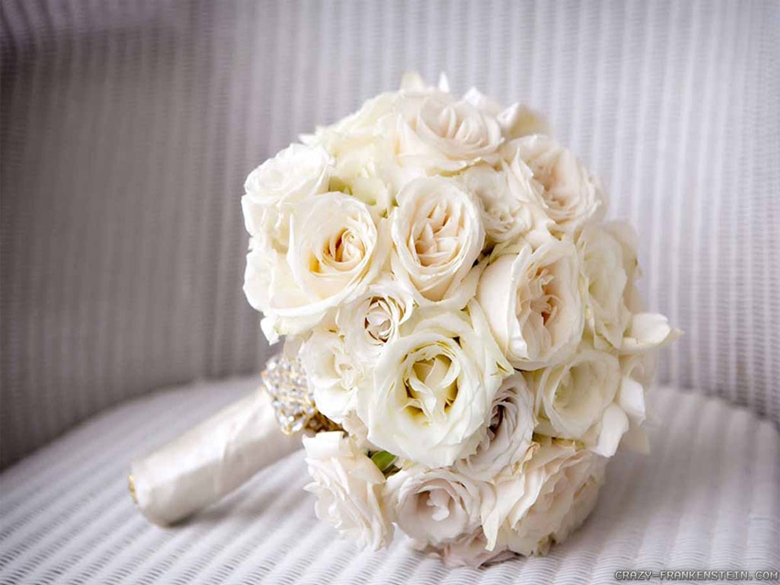 When it comes to choosing a wedding bouquet, you need to find one that not only suits your dress and style of wedding, but also your unique tastes and personality. It is vital that you do not allow family and friends to influence you to choose something with which you are not entirely comfortable. Of course, your budget will determine, to some extent, what your bouquet looks like, but it need not limit your choices completely.
First of all, consider what the theme colour of your wedding will be. If it is something like blue, silver or yellow, you will be slightly more limited in terms of colours that will fit into this scheme than you would if your theme colour was pink, green or white. If your wedding colour is slightly more obscure, like turquoise, gold, black or brown, you may need to be more innovative in your choice of bouquet. In these cases, your bouquet may need to be made up of other items, such as ribbon, voile, quills, feathers, butterflies and so on.
The next factor is the theme and style of your wedding. A classic, traditional wedding allows for a round bouquet or cascading arrangement, for example, while a Celtic wedding would call for a kissing ball, and a modern wedding may be more suited by a sceptre arrangement. Your personality will play a big part in deciding on the style of your day. If you are a bubbly, fun, young socialite, your wedding is likely to portray this image in your guest list, dress and décor.
Considering what flowers are available in the season will also likely avoid disappointment closer to the time. The different seasons present different colours and styles that open or close the various options to you. If there is a specific flower that is non-negotiable to you, ensure that it will be available or that you have made arrangements to source it from a specialist supplier. If it is not the season for the flowers of your choice, but a supplier has promised to supply them, consider the quality of the blooms and weigh up how important it is to you. Forced flowers are often of an inferior quality. You might consider getting good quality silk flowers in the style that you want so that you are assured of having them. These can be placed in a bouquet of other fresh flowers to create an interesting effect.
When looking at bridal magazines or websites, take pictures of the flowers you like and discuss these options with your wedding planner or florist. Find a florist that shows genuine concern for you and knowledge of styles and availability.
Consider your body shape and what a bouquet does for you and your dress. A bouquet should act as a compliment to you rather than taking over or fading into the background. For example, if you are petite, a smaller bouquet with greenery trailing down will elongate you. Tall brides in long, fitting dresses do well to carry elegant blooms with plenty of green foliage. Pear-shaped or curvy brides should include a variety of different flowers in the bouquet, as well as grasses that will sway and move as you do. This takes the focus off any areas of your body that you wish to hide and onto the dynamic bouquet.
Your bouquet and flowers do not need to cost the earth. If you are creatively inclined, or know someone who is, base your design on pictures and try to do it yourself. This is sure to save a lot of money, and to ensure that the bouquet is unique and personalised.
Your bouquet creates the ideal opportunity to express your personality and reflect the value of your relationship. It also presents you with a chance to add some pizzazz or a personal twist to your day without having to be over the top with your dress or décor.
Photo Credit: crazy-frankenstein.com