Civil Ceremonies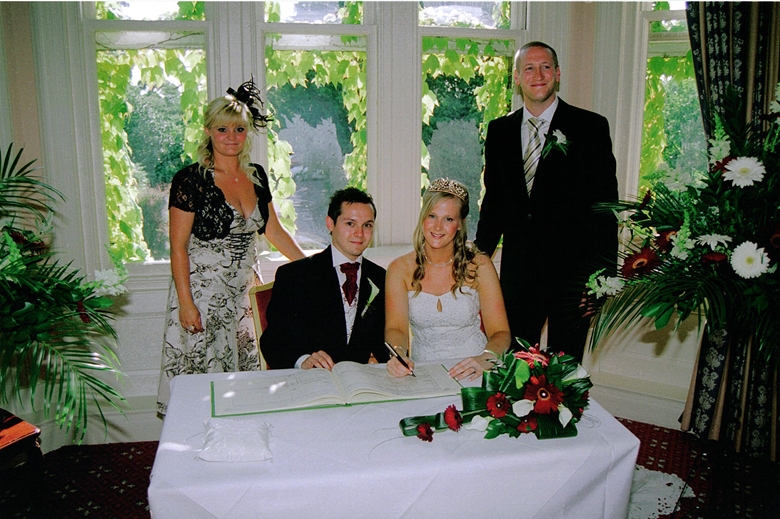 Civil ceremonies are legal marriage ceremonies that carry no religious significance or affiliation with them. They are conducted in a courthouse, at a home, in a chapel or in another suitable neutral environment.
A civil ceremony is ideal for a couple made up of two individuals of different religious affiliations or backgrounds (e.g. Christian and Muslim or Jewish and Catholic) or for a couple that is not generally religious at all. A civil ceremony is dignified and legally binding, but omits the biblical sentiments, hymns and prayers. Like any other marriage, a civil ceremony involves a marriage certificate or licence and adheres to the country's laws, including any age restrictions imposed on its residents. Two witness signatures are required to make the marriage certificate valid. Subsidiary laws differ from country to country. Some places require that the couple stay in the location of their marriage for several days before and after the ceremony if it is not their town or country of residence, for example.
Civil ceremonies allow increased flexibility for the bride and groom and the type of celebration they decide on. The ceremony can be performed with only the two witnesses hours, and even days, in advance if it is being performed in a courthouse or private home. Alternatively, the bridal couple may choose to use one venue for both the ceremony and reception, such as a house, restaurant, banquet hall, castle, etc… This translates to cutting costs as well as added convenience as guests do not need to travel to another venue for the wedding reception. Getting married in court or a similar site a few days before the wedding takes a big chunk of the stress and anxiety out of the celebrations and allows the married couple to relax and enjoy the occasion with their friends and family.
As with any other wedding, the couple determines the style and ambience of their special day. They may choose to wear formal wedding attire, or they may keep the mood light with slightly more casual (or even themed) dress. Colours, food and décor are just as significant for a civil ceremony wedding as they are for any other, and the couple should plan these well in advance.
It is advisable to mention on the invitation that the guests are either invited to the civil ceremony, or that the reception will be held after a private civil ceremony, so that they know what to expect and do not feel that they have missed out on a special part of the entire event unexpectedly.
It is vital that you define your wedding ceremony and reception as individuals and as a couple. They should reflect your relationship and personalities in their style, theme and general ambience. Electing to have a civil ceremony may be as a result of a respect for one another, the personal preferences of your guests, or a general desire to steer clear of the overtly religious. Whatever your motivation, civil ceremonies can be made every bit as beautiful and memorable as non-civils.
Photo Credit: en.wikipedia.org