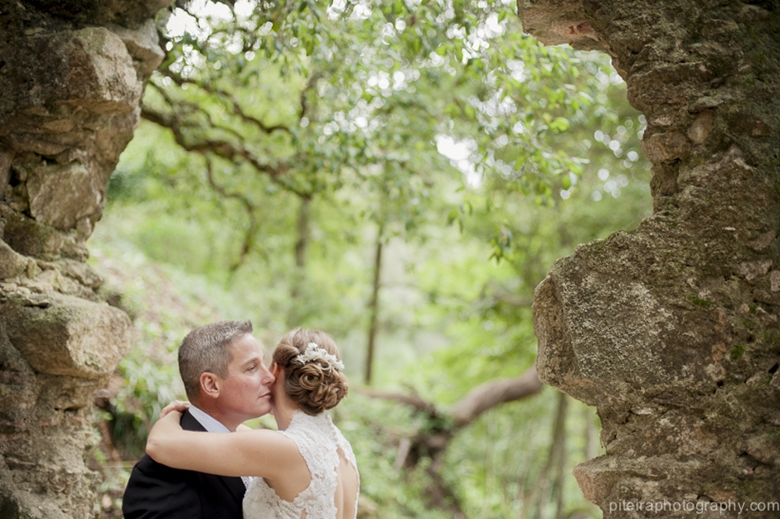 Getting married is not only a lifetime commitment to one person (which is, of course, the main requirement of such a union), but also a major financial commitment. It is no longer viable for many couples to rely on their parents to sponsor their dream day, and the couple themselves are frequently unable to afford all of the luxuries (and even the basics) that a full-scale wedding requires. For this reason, many have found themselves living together for years while saving for their wedding, getting into enormous debt, or simply getting married in court.
Another option, however, is to elope. This combines the allure of minimising expenditure with the romance of a secret union, shared only by the bride and groom. It is also often the choice of couples facing conflict and disapproval within the family. Eloping may seem like a more "politically correct" term for getting married on the sly, but it can be an exciting and very special experience, not only for the bridal couple, but for those who care for them too. It just takes a little forethought and preparation.
South Africa offers couples many ideal destinations in which they can combine a budget wedding and a fantastic honeymoon for a fraction of the cost. Lodges and hotels in South Africa are situated just outside the bustling metropoles of Pretoria, Johannesburg, Bloemfontein, Cape Town, Port Elizabeth, Durban and so on. This means that the couple is able to get married in court, and then retreat into the glorious and intimate surrounds of the African bushveld to begin their new journey together as husband and wife. Morning and evening game drives and open-air picnics add to the romance and are usually included in the price of the accommodation. Alternatively, follow your civil ceremony by taking a champagne cruise along the Vaal River, or sip on a sundowner while relaxing on a yacht off the V&A Waterfront in Cape Town.
Many guesthouses offer such options as part of their accommodation. Should you prefer to hear the warm South African waves lapping the white shores, Umhlanga is a fantastic option for couples seeking a private retreat. This area of the country enjoys warm weather for almost the entire year, and the beaches are just idyllic, creating the perfect start to a loving lifetime together. Many of the Umhlanga B&B's and guesthouses are situated within either a walk or short drive's distance from the beach. The beaches of the Eastern Cape are also fantastic, offering safe swimming conditions and warm waters. Seaside towns like Port Elizabeth, Port Alfred and Jeffrey's Bay boast a lazy, hospitable aura that is sure to render the newly weds completely incapable of anything apart from enjoying one another on the warm sand.
Eloping is an experience that needs to be made special by and for the individual couple. There are many small, cost-effective initiatives that will make your experience a unique and memorable one. For example:
Wear something that makes you feel amazing – wearing a special dress and suit, having your hair done and including some of your favourite flowers goes a long way in ensuring that you feel elegant and romantic.
Take lots of pictures – friends and family will want to enjoy this momentous occasion with you. If they cannot be present in person, allow them the joy of seeing you and your spouse in your outfits, signing the register, exchanging rings, and so on. You may want to ask somebody at the registry office to take these photographs if you are not having any friends or family at the affair. You will also treasure these photos.
Keep mementos – keeping your receipt, dried flowers, hand-written vows, etc… ensures that your wedding day is granted the same import that a major formal affair enjoys. Creating an album with pictures and keepsakes will help you to consider your wedding day every bit as exciting and elegant as larger weddings.
Celebrate – couples often feel that eloping is just a means to an end, and carries no romance or pomp with it. Follow the ceremony by celebrating in an intimate and special way. This may be a private picnic on the beach, a sunset cruise on a yacht, a romantic dinner at an exclusive restaurant or even just returning to a hotel room laden in rose petals and champagne. You may elect to do something a bit more daring, such as bungee jumping or skydiving, to mark this special occasion. This is completely up to the personal preferences of the couple, but will make for a memorable event on this unique day. South Africa offers no shortage of exciting and beautiful backdrops to add a nostalgic romance to your post-wedding celebrations.
Share the day – while you may not be able to invite your friends and family to share the physical marriage and celebration thereof, you can include them by sending each of them a photograph of you and your spouse. This can be accompanied by a short note expressing your regret that you could not have them there, or detailing the fun and excitement of the day. This is sure to make them feel valued and missed.
South Africa is a country of diversity in terms of its people, culture and natural attractions. It has proven to be an ideal destination for tourists from all over the world. As such, it is certainly one of the best eloping destinations for locals and foreigners alike.
Photo Courtesy of piteiraphotography.com