Gifts for Guests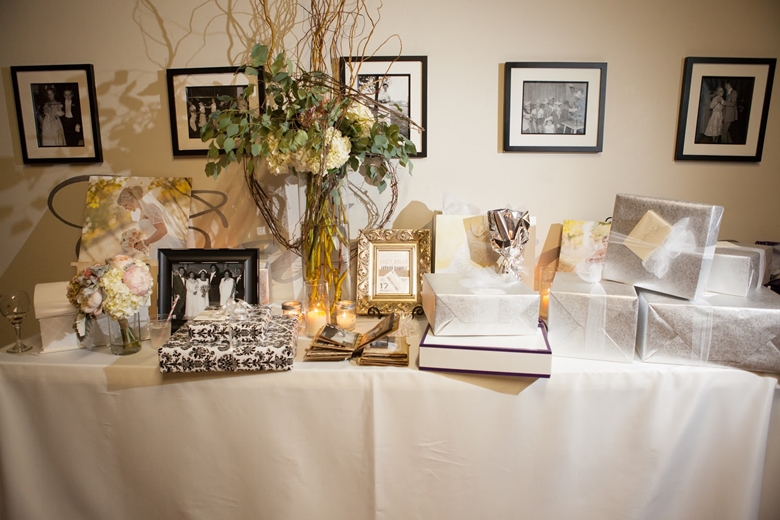 The bride and groom are under a fair amount pressure when finalizing the guest list. There is invariably a less-than-socially-acceptable aunt, or a single friend of one of the wedding couple that insists on flirting with the elderly and snatching the mic from the MC to contribute their rendition of "Staying Alive". While your guests may remain a motley crew, you will need to consider their gift carefully. The challenge is to provide a cost-effective, standard gift that will appeal to most of the guests, and impress some memory of your important day in their memories.
Traditional gifts include memory-evoking keepsakes like picture frames containing a photograph of the bride and groom, a chocolate in a box with a message from the bridal couple, and so on. More recently, a popular choice has been to leave a disposable camera at each place setting. Guests are invited to take photographs of the wedding and make copies of the prints for the bride and groom in order to allow the couple a varied array of wedding photographs, but also to leave the couple with 24 or 36 memories of the event. A DVD with a Thank You message pre-recorded on it is also something that many modern couples have opted for as it is fairly cost-effective, fun, and something that guests are likely to keep.
Choosing a generic gift that needs to appeal to a large group of unique individuals is never an enviable task. Added to this is the challenge of selecting gifts that, when multiplied by the number of guests, does not amount to an enormous expense. Some innovation is required. And a hands-on approach never hurts, be prepared to fold, cut and glue.
Keeping with the theme of love that tends to permeate the ambience at a wedding, mini books on topics like love and romance make relevant, unique gifts. These fun, pocket-sized books are valuable from most retail outlets that stock books. In a similar vein, love poems packaged in ornate boxes can be tailored to appeal to particular couples or individuals. The paper and boxes used for these should carry the theme of your wedding and its colours through for a valuable keepsake.
For intimate weddings with smaller numbers of guests, a custom-designed IOU can be left at the place setting of each guest or couple. These could include "Home-cooked Dinner" or "Braai on the Beach" These IOU's can be redeemed by guests at a convenient time, once you have settled in to your marriage and, possibly, your new home together. This allows for the bridal couple to spend time with each valued guest at staggered intervals, and conveys a personal, innovative approach to thanking guests for their attendance and participation. For guests that live in another town or country, IOU's can include "an hour-long phone call", or "accommodation when you are in Cape Town again".
Your priority needs to be on ensuring that guests are acknowledged for the distances travelled to attend your wedding, or for their meaningful contribution to your life as well as to your extraordinary day.
Photo Credit: laceyandjarrod.blogspot.com