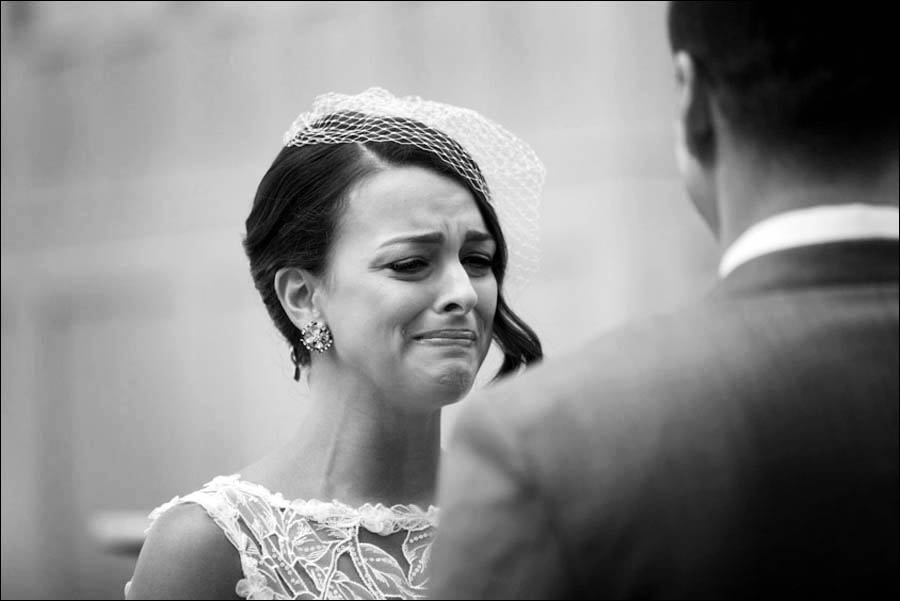 Planning a wedding and, indeed, a life together with someone is a stressful period for any bride and groom. The bride is in a particularly demanding position as she works hard to ensure that her day is what she has always envisioned. This pressure can frequently lead to the bride becoming somewhat difficult to deal with, especially as her wedding date draws ever nearer. However, some frazzled brides go beyond being tense and begin to indulge themselves in monstrous behaviour. These brides are characterised by an obsession with the minutest of details rather than with the implications of this special event. These ogres also display a particularly competitive streak, often disregarding the needs of others in their pursuit of the 'ideal'.
While it may be understandable that even the loveliest of ladies becomes a little difficult during this time, it is not always easy to maintain your graces when being abused at her hands. As a bridesmaid or maid of honour, you may be able to make a judgement on your friend's behaviour based on your knowledge of them in other circumstances. However, as wedding planner, you will need to be more lenient on the needs and desires of your client without the friendship to support it.
Whether it is the brat in the bride that emerges or it is just a case of panic, her attitude may not always be easy to handle. But, by those around her being curt or impatient, nothing positive is achieved. This could actually worsen the situation. Sensitivity is key. Showing patience and understanding will put her at ease and encourage her to approach issues and decisions more calmly. Being sensitive also means listening to her and paying attention when she makes suggestions or needs to vent. While doing this, she is indicating that she needs some reassurance. Few brides have experience in organising a wedding, and positive feedback from trusted friends and advisors goes a long way in restoring their ability to approach major decisions rationally.
One of the things that cause much of the anxiety is the possibility of forgetting something important. To ensure that this source of worry is alleviated, her bridesmaids and wedding planner are urged to remind her of appointments and outstanding issues on a regular basis. She will feel reassured and comfortable enough to trust these ones with plans, rather than trying to take it all on herself. This will also likely remind her not to take her frustrations out on you, the person who is committed to helping her.
It is understandable and expected that all brides will experience moments of panic and irrational emotions. However, these can be minimised and endured by those around them if these ones are able to sympathise with the bride and show sensitivity. Although this can be very challenging during an outburst, it will certainly prove to create the most positive, fun and loving atmosphere for all involved in planning the wedding day.
Photo Credit: weddings.dennisdrenner.com