The Lowdown On Bridal Styling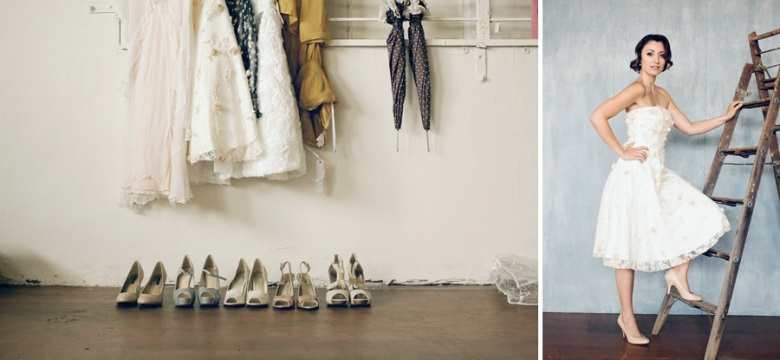 Bridal stylists are a relatively new trend, particularly in South Africa. While they tackle many of the same issues that wedding planners do, they are not responsible for making the actual decisions, booking appointments, and so on. Rather, wedding stylists simply advise brides and wedding parties regarding different aspects of the big day; doing so in a professional, tactful way. The advantages to employing the services of a wedding stylist are manifold.
First, they are well connected to industry professionals. Therefore, they can refer you to superior caterers, dress designers, decorators, entertainers, and so on. This gives you, as the bride- or groom-to-be, the added confidence of a trusted referral, rather than simply choosing your suppliers on the basis of their location or prices. Secondly, they will offer objective opinions based on years of experience and knowledge. They are not going to tell you that your dream dress looks perfect if it does not, because they want you to look and feel your best on your special wedding day. Thirdly, while having the services of professionals at your fingertips, you are also given the freedom and flexibility to plan your own wedding day. Formal wedding planners are employed to make the life of the couple easier. However, this often means not allowing the couple to explore their possibilities. A wedding stylist, on the other hand, is simply a guide and advisor. This means that couples get the best of both worlds.
Wedding stylists usually begin by getting to know the couple better on a personal level. They will discuss your visions, desires, needs and budget, so that they are approaching the task at hand fully informed. They will also endeavour to dig deeper into your personality, whether this involves personality assessments or other such exercises. Your body will play an important role as it will influence the design of your dress. Therefore, a full figure analysis is generally part of the first consultation.
Following this consultation, the wedding stylist team will put together a presentation of styles, colours, features and flavours that they feel would suit you and your personal tastes. This will incorporate the information that they received from you, so will always be personal and unique to you. Once you have decided that you are happy with their suggestions and have an understanding of what styles will best represent you, you will begin your wedding planning process.
The wedding stylists will brief your dress maker, photographer etc...so that they have a clear idea of your requirements. Getting these professionals to speak to one another ensures that communication lines are kept open, honest and relevant, particularly if you find it difficult to express yourself in words.
The wedding stylists will also accompany you to fittings and on shopping excursions so that they can assist with honest, fair opinions and provide appropriate advice.
Busy couples that are currently in the process of planning their wedding will know the challenge of balancing work, family and wedding-planning. Hiring wedding stylists will give you the perfect ally, confidant and advisor to ensure that your wedding day is not negotiated upon by time constrictions or a lack of suitable contacts.
Photo Credit: www.marithamaephotography.com