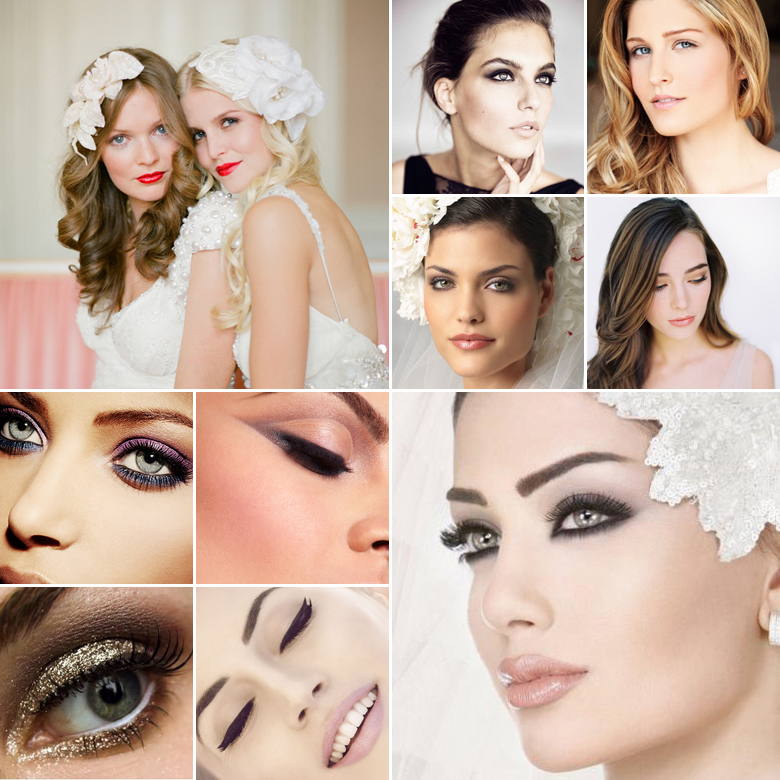 The make-up that you choose for your big day is a huge decision, since it will be immortalised in every photograph taken of you by your pro photographer as well as by friends and family. Choosing the style of your make-up generally depends upon three main factors:
Your personal style and your personality – don't choose something that is so out of character for you that it sticks out like a sore thumb.
The style of your gown – choosing dramatic gothic make-up with a very simple, daytime dress will give your look an incongruent feel of contrast and disjointedness.
The time and style of your wedding – very natural make-up will look stunning for a wedding brunch, but could be lost completely in a candle-lit evening venue, for example.
There is so much scope within the world of cosmetics and every look is made even more unique by the fact that everybody's face is one of a kind. However, the options can be broadly categorised into the following:
Natural – as its name implies, this make-up's purpose is to make you look beautifully natural, and naturally beautiful. This enhances your natural appeal without using colours and techniques that are very different or trendy. This look works best for daytime events, as you have natural light to complement your natural make-up perfectly.
Bold / Dramatic – evening and formal weddings tend to be the ideal setting in which to don more dramatic make-up. This might include the dark, smoky eyes that are so popular, or really defined, prominent lips. Generally, this involves bronzers, plenty of eyeliner and mascara and darker colours.
3-D art – a rising trend in the world of wedding cosmetics is to use your face as a canvas for art elements that give your make-up a 3-D effect. This make-up includes feathers as eyelashes, lace pasted onto your cheeks and forehead or crystals tumbling from your eyes. This creates a very dramatic effect, so rather avoid it if you are slightly hesitant, as it will attract plenty of attention and leave you with lifelong memories. In the same way, this can make your look very special to you, and differentiate you from other brides.
The key to choosing the right make-up style for your wedding day is to experiment with different options and take your time in deciding. Don't limit yourself to a style because you've never tried anything else. Be adventurous, but always feel beautiful.
Original images and their credits available on Pinterest