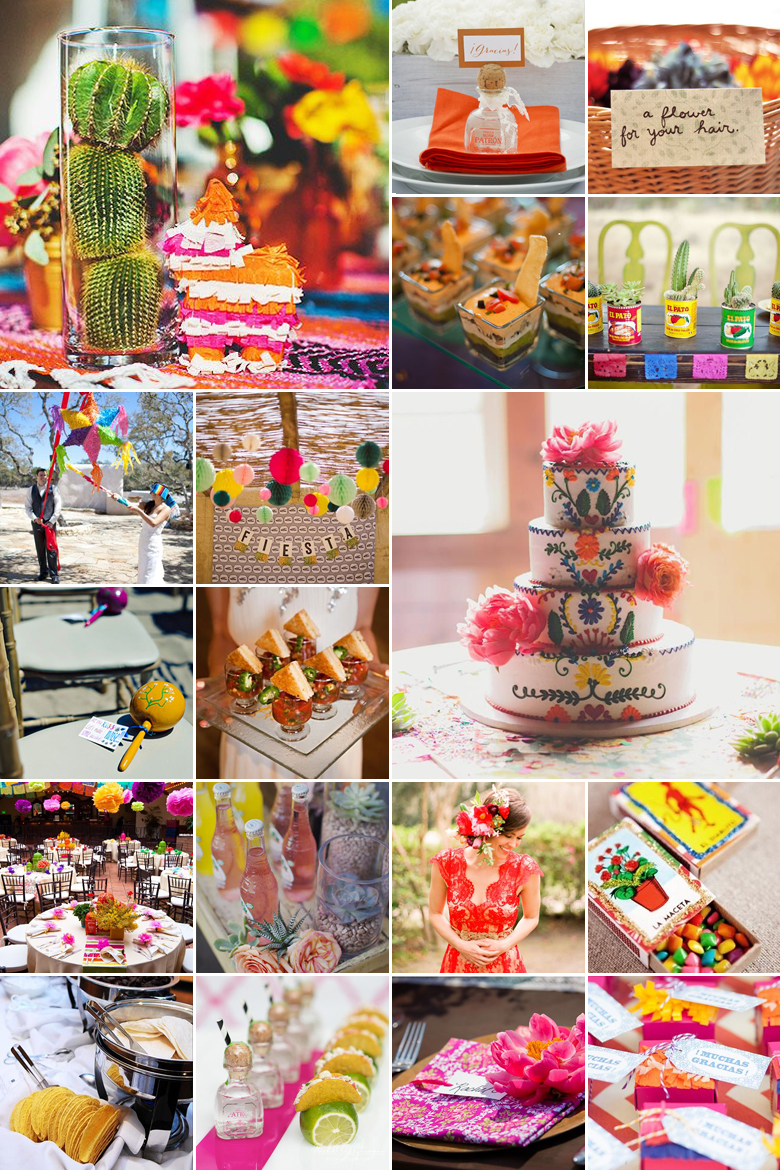 Much as a piñata, a Mexican fiesta is an explosion of all things wonderful – colour, fun, flavour and music! This Spanish themed celebration should be all about having a good time with good people, so practicality will always come before style.
Food will definitely play a big role in the celebrations! Aside from spicy chilli poppers and enchiladas, we just love the Mexican way of assembling your own food and eating with the hand. A great idea is therefore to set up a number of food stations where guests can compile their own nachos and quesadillas.
Welcome your guests with deliciously frosty iced lime and strawberry margaritas, and toast your union with tequila.
Include Spanish wording in your stationery elements – whether it be your table numbers or love quotes in the programme.
Hang a heart-shaped piñata above the dance floor – which you can smash together, instead of cutting the wedding cake.
Wear bright blossoms in your hair and don a dress with plenty of lace and a sensual cut.
Cacti will definitely feature, whether as table decorations or guest favours.
Hire Spanish guitarists as entertainment and consider making your grand arrival on the back of a horse or donkey.
Another great idea for guest favour is to spoil guests with mini tequila kits, complete with little salt sachet and a fresh lime.
Adorn the venue with brightly coloured laser cut bunting and sombreros, which guests can also plonk on their heads when it comes to picture time.
Original images and their credits available on Pinterest