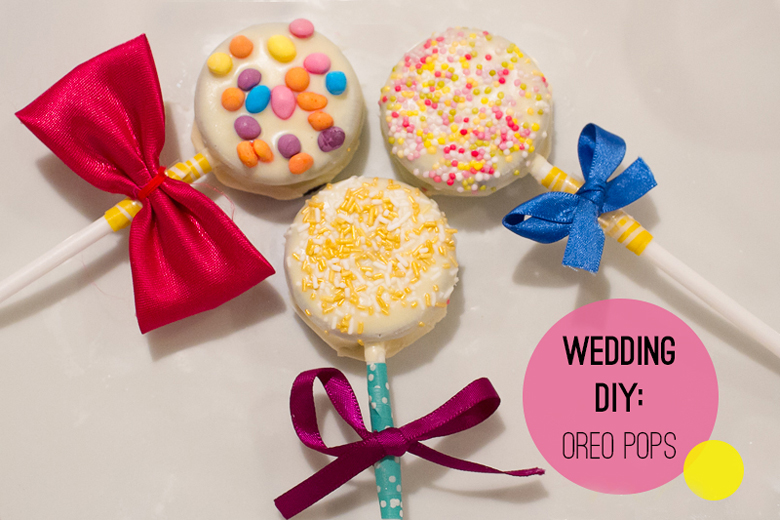 These delightful Oreo pops are guaranteed to be a sweet hit with young and old!
You will need:
10 Oreo biscuits
300g White chocolate
Cake pop sticks
Cake decorations (like sprinkles and cake glitter)
Wax paper
Washi tape, ribbon and bows (optional)
Now to get started:
Pop the Oreos open using a blunt knife.
Melt 50g of the white chocolate in the microwave or in a double boiler.
Dip the end of one of your sticks in the melted chocolate.
Place the chocolate dipped end of the stick on the side of the Oreo that has the most cream in tact (because realistically speaking, it's nearly impossible to keep all the cream on one side!)
Sandwich the two halves of the Oreo back together again (so the stick sits between the halves) and leave for 20 minutes so the chocolate can set.
Melt the remaining chocolate in a small dish.
In the meantime, line a baking tray with wax paper.
Once your Oreo has set and everything is sticking together quite well, dip your Oreo "lollipop" into the melted chocolate, making sure the biscuit is completely covered.
Place it on the wax paper and decorate to your heart's desire, before the chocolate hardens.
Repeat steps 3 to 9 until all 10 Oreo pops are done.
Pop in the freezer for 5 to 10 minutes.
Once the chocolate has hardened, remove the pops from the freezer and trim any excess chocolate with a pair kitchen scissors or a sharp knife.
Pretty up your stick with washi tape, bows and ribbons if you so please.
Visual Instructions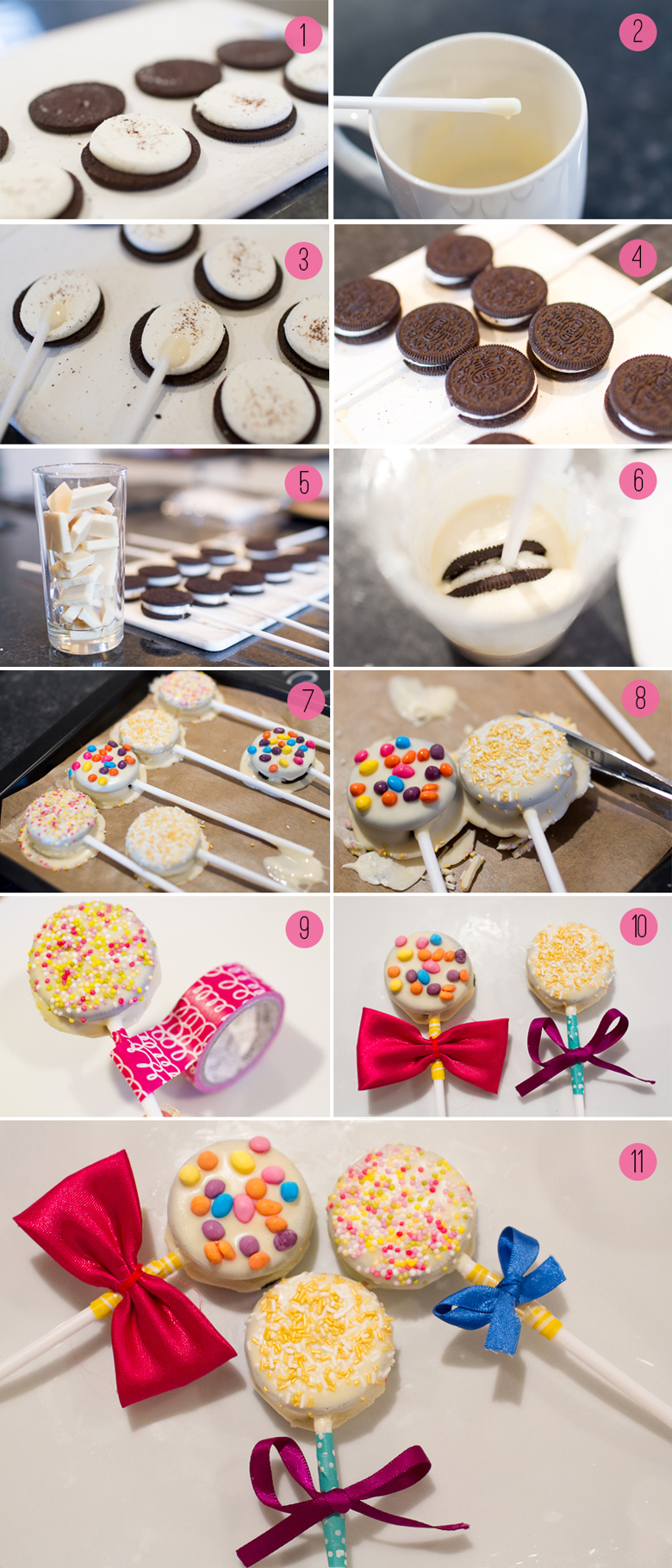 Images and Credits: Original article and images can be found on Bespoke Bride