Painting with Lights | Up a Tone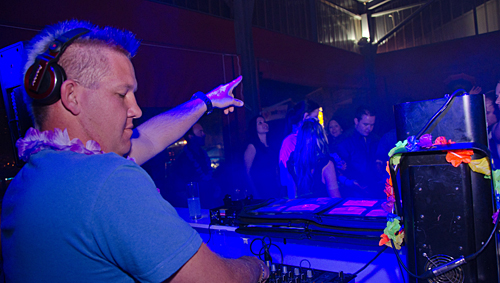 On your special day you want guests to be wowed and transported into a world of wonder and fairytales.  The best way to completely transform a bland venue or to add to a spectacular venue is the use of LED up-lighting.  This effect is also known as venue painting, it basically consists of the use of LED Par cans or LED bar up-lighting to give the entire room/hall or just certain architectural elements a glow of light.
The LED lights can be set to your choice of colour to suit the décor and mood of the big day.  It can be utilized to transform walls, ceilings, floors and even the cake.   These lights are environmentally friendly, low on energy use, cool to the touch and can be programmed to change colour and intensity.
The average LED prices +-R140 per light. Keep in mind that as little as 12 lights can transform a venue and save you thousands on décor/draping.
We at UP A TONE: Events, Music and Entertainment always recommend the use of a colour wash to create an inviting, mystical wow factor to any venue.
Feel free to contact us for any more information or photo's:
Email:[email protected]
Website: www.upatone.co.za