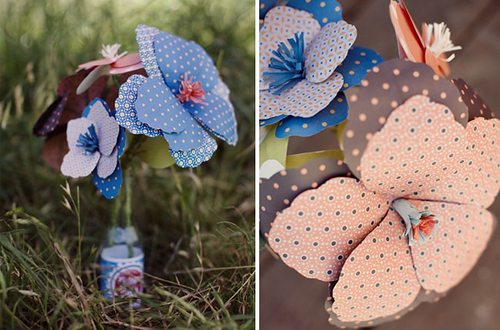 Paper flowers aren't reserved for school projects and hippy couples. Yes, they are whimsical, fun and a little "hippy"; and this may be precisely what you want for your romantic wedding day.
Paper flowers can be used for your bouquets boutonnieres, bunting, floral arrangements, hair accessories, jewellery, photo props, and so on. Have them in a range of sizes and, if it suits your theme, colours too. This will give your décor and attire the twist it needs.
Paper flowers have many advantages:
They are cost-effective – if you make them yourself, you can make paper flower bunting and bouquets that are far cheaper than if you had used real blooms.
They are quick and easy to make – get a few girl friends together and prep all of your wedding 'flowers' well ahead of time, leaving you space in your schedule closer to the date to take care of other, more pressing matters.
They offer plenty of variety and are able to be perfectly personalised – you can use textiles of any colour, and most textures and designs to ensure that your paper flowers create exactly the look and feel that you want. Be adventurous and mix and match different textures, colours and patterns.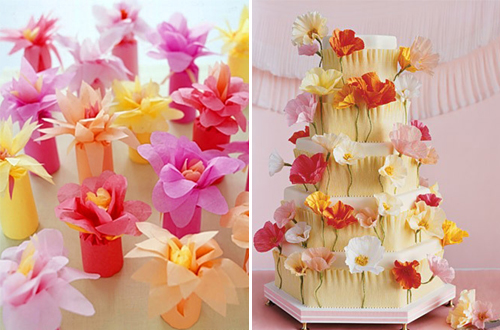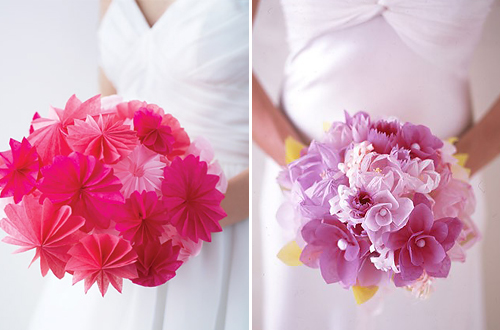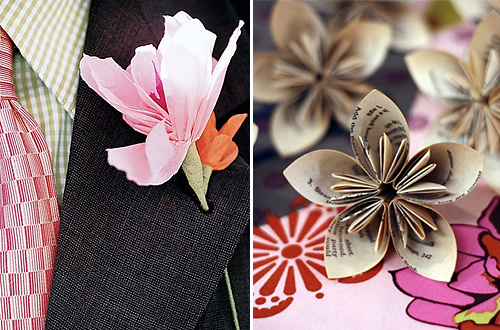 Credit: Green Wedding Shoes (Main photo), Martha Stewart Weddings, Elizabeth Anne Designs