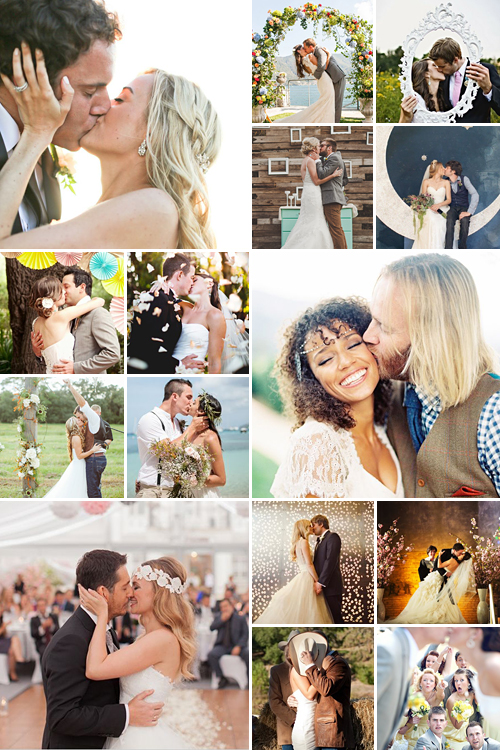 Everyone loves a good kiss, right?!
Probably one of the most special kisses is the one that "seals the deal" when you have been officially announced as husband and wife! This kiss may require a little bit of thought, but don't you worry, we have put an article together to help you decide how long, short, wet, dry, graphic (you get the picture!) you should opt for – check it out: The Perfect First Kiss as Husband and Wife.
After the ceremony, it's photograph time and the perfect time to have a little fun and get creative. Consider your venue, your reception, nearby places and different positions you could use as scenery or a backdrop for your after ceremony "kiss photograph". If a photo graph with a special kiss here and there is important to you, make sure to remember to add it to your list of photographs for your wedding day, so your photographer does not miss it as things can get busy.
Check out what other bridal couples got up to with all their kisses – enjoy!
Original images and their credits available on Pinterest