Role of the Ring Bearer
T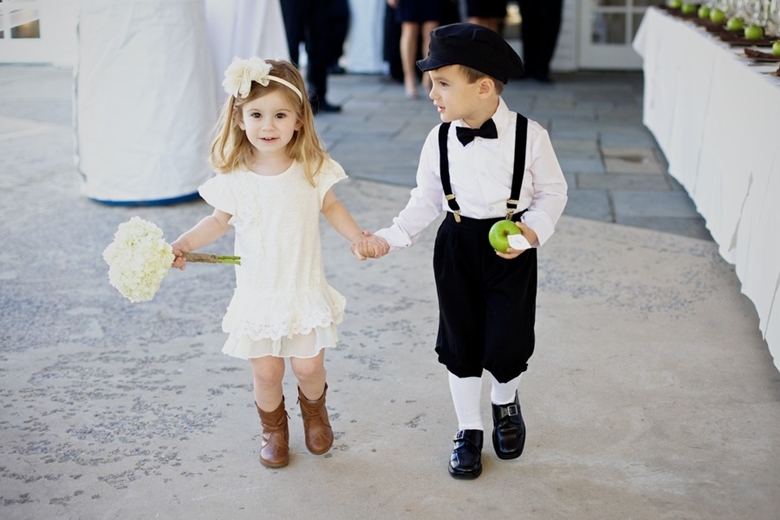 he ring bearer remains a traditional part of the bridal entourage. He is the male counterpart of the little flower girl and is usually between about three and eight years of age. Most couples choose a relative of either the bride or the groom. However, there is nothing wrong with choosing the son of a friend, if there are no relatives to fulfil this position. The main job of the ring bearer is, as his title implies, to carry the rings down the aisle. Because they are so young, many couples choose to tie fake rings to his pillow, instead of the real wedding rings. This is a precautionary measure against having to fight for the rings if he decides that he is not ready to part with them just yet at that crucial moment. It also means that he is likely to be happier as he gets to keep his special 'equipment'.
The ring bearer will also be required to walk down the aisle before the bride enters the ceremony venue. He may do this on his own (before the flower girl and bridesmaids), escorted down by someone in the entourage or walking down together with the flower girl, if you are confident that they are old enough not to be intimidated or confused. When the flower girl and ring bearer reach the end of the aisle, they could stand with the bride and groom at the front. However, most couples find it preferable to seat them with the family in the front row. Standing for long periods is likely to make them bored, tired and more prone to acting up.
You will surely want the ring bearer in your formal wedding photographs. Bear in mind that your wedding day can turn out to be very long and tedious for little ones. Try to take the photographs with the children early on in the process and then let them proceed to the reception venue. Appoint their parent or another adult to come with you and take care of the children throughout the ceremony, photographs and reception. This person should ensure that they are kept occupied, given a snack or refreshments when necessary and taken to the loo.
Your ring bearer can wear a small tuxedo or suit to match the groom and groomsmen. This is very cute and is sure to elicit some adoring "ahs". Alternatively, make him more comfortable in a smart, but relaxed set of shorts or cargo pants, with an open-necked shirt. Because it is usually the responsibility of the ring bearer's parents to pay for his outfit, you may consider asking them simply to dress him in his own smart clothes, depending on how formal your wedding day will be.
Usually, the ring bearer will sit with his family at the wedding reception, and not at the bridal table. This is true of the flower girl too. During the celebrations, he should be encouraged to dance with the flower girl at least once.
To thank your ring bearer, buy him something appropriate to his age, so that he can enjoy the benefits of his participation. Consider vouchers for Toys-R-Us or Reggie's, tickets to an amusement park or a set of books that you know he will love.

Photo Credit: rootedinloveweddings.wordpress.com