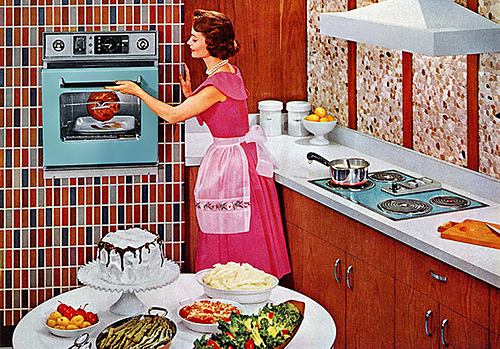 Contact Details:

Visit imamrs.com
If you're anything like us birds, back in school days you doodled away many a maths class practising what your signature would look like if you married your favourite crush. Little did we know that once we really did have to change our names, it would make choosing venues look like a piece of cake. And let's face it – once we've spent months agonising over guest lists, and whether it's a good idea to seat the Book Club girls with his vulgar varsity buddies, who really wants to face more admin?
Not Michelle Farren-Handford. A newlywed herself, she realised the plight of the new bride who has to organise her clothing accounts, ID book, passport and other necessaries into her new name, and all the hassle that goes into finding the right forms to send to the right people at all the different organisations – so she set up a website to help.
We definitely say 'I do' to imamrs.com, where you'll find a database of more than 800 companies, from retail outlets to municipalities and other government departments, as well as loyalty programmes. Michelle has done all the slog of finding the right forms for you, so all you have to do is click on the organisation, download the appropriate document, and send to the contact person mentioned on the site. It couldn't be easier. (You'll still have to queue at Home Affairs to make the changes, but with all the dogwork done, even this nasty task becomes a whole lot more palatable – and besides, with identity theft being a major issue in South Africa, would you really want someone else to do this for you?)
We think that a package from imamrs.com makes for a fabulous bridal shower gift – so put away that leopard-print thong that your white cotton knicker-loving friend probably wouldn't have worn anyway. The website offers two packages to choose from: Option A gives you access to contacts on documentation required to change your name on all government forms, including driver's license, ID book, passport and municipality forms, plus a further three forms of your choice, and costs R299. Option B is the premium package, giving unlimited access to every company listed on the site's extensive database, for R399.
Best of all, you can access the forms whenever you want – because as wonderful as married life is, you may want to hold on to your own name just a little longer. After all, it did serve you well for so many years…Plus, as a new bride, you have better things to think about. Like, maybe you will see what happens if you wear that leopard print G-string…
Image courtesy of X-ray Delta One